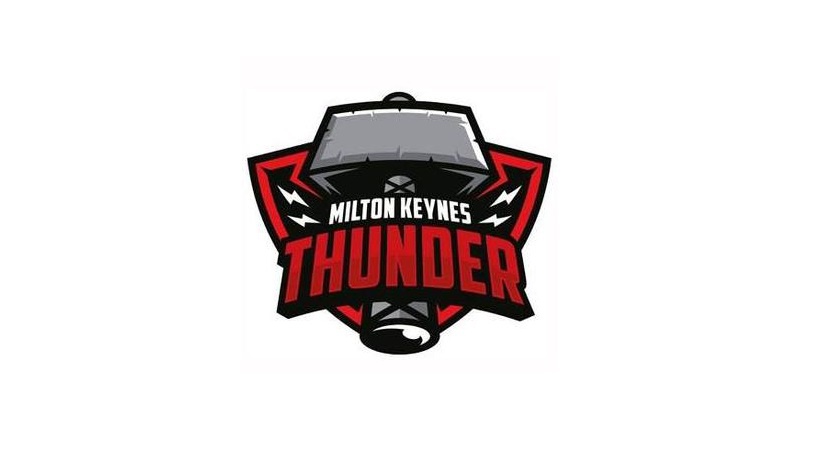 Milton Keynes Thunder have been announced as one of four participating teams in the NIHL South 1's Spring Cup tournament, set to take place next month.
Off the back of the NIHL National's second return-to-play series, the EIHA have announced a four-team round-robin tournament set to begin on Saturday 6th March.
The Thunder, led by second year player-coach Antti Kohvakka, will participate in the tournament alongside the Slough Jets, the Solent Devils and a fourth team that has yet to be announced, giving the team a chance to play for the first time in almost a full year.
The tournament will be played behind closed doors, with regular Covid testing taking place and strict Covid-secure environments implemented at the hosting arenas, and will be an excellent chance for the many young players on the team to gain experience after so long away from the game.
Speaking of the upcoming tournament, head coach Kohvakka commented, via the team's Facebook page: "We are grateful to those who have made this possible. Ice hockey plays an important part in our community, a sport we all love."
"Most players have missed nearly 11 months of ice time, this is especially hard on those younger members who are at vital stages of their development. This is our first step to the new hockey normal."
General manager Lauren Cox, again via the team's Facebook page, commented: "Thank you to everyone for helping make this happen, the players chomping at the bit to get back on the ice has been very motivating."
"With this aside we share sympathies with those who have been affected, lost loved ones, or struggled in any way."
She concluded: "Well-being and mental health have been at the forefront of a lot of conversations, not just the players but the fans, volunteers and helpers too. We look forward to sharing hockey with you again."