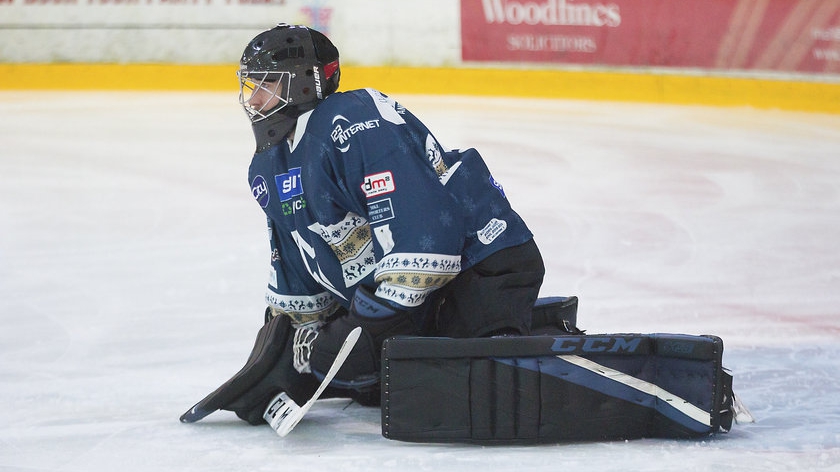 Image Credit: © Tony Sargent
The Smith Recycling Milton Keynes Lightning will be without starting goaltender Patrick Killeen for their two-game trip to Scotland due to illness.
The Lightning announced that backup goalie Adam Goss will start both games against the Fife Flyers and Dundee Stars, with hopes that Killeen will return to action this Saturday when the Coventry Blaze visit Planet Ice MK Arena.
The 23-year-old British goalie has grown with each game he has played for the Lightning this season - with his most recent start seeing him face an astonishing 52 shots in a 5-1 loss to the Belfast Giants.
Due to the Lightning being without their usual starter, the team has called upon 18-year-old British goalie Tyler Perre to provide backup cover - with the teenager joining the team from the NIHL's Swindon Wildcats.
Perre has made one appearance for the Wildcats this season, recording a shutout, while making 10 appearances for their second team in the NIHL 2 - where he has a .861 save percentage.
In the team's official announcement, they thanked the Wildcats for allowing Perre to join the team for this brief spell.
The club stated: "Lightning would like to thank the Wildcats organisation - in particular Steve and Aaron Nell - for allowing Tyler to dress for us this week."