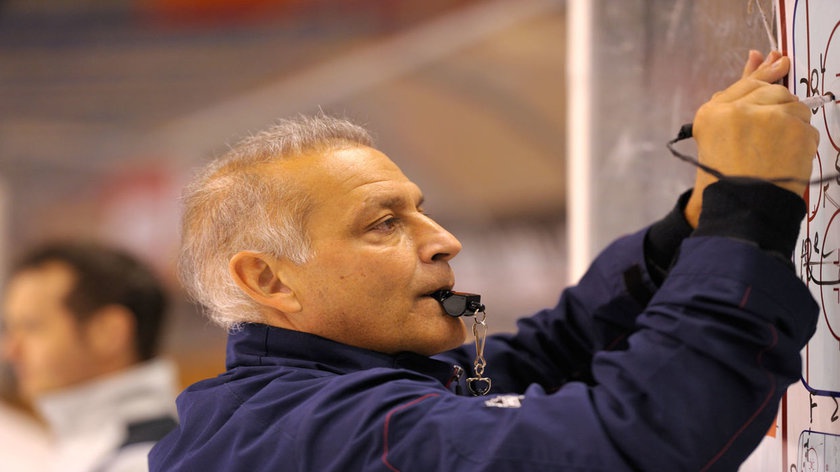 Image Credit: Milton Keynes Lightning Ice Hockey Club
The Smith Recycling Milton Keynes Lightning's head coach Doug McKay is pleased with the atmosphere in his new team's dressing room and believes having shared values is important.
The experienced Canadian coach's arrival was delayed due to league-wide visa issues, but he was still able to build a team ready to compete in the Elite League this season.
And he's happy to be in Milton Keynes and work towards taking the team in the right direction.
Speaking after Sunday night's 5-2 home opener loss to the Sheffield Steelers, McKay said: "Glad to be here, that's for sure."
"[It was] a little unconventional but everything was done in order and Graham and Monica Moody really did everything as well as they could and what I like about our group, again it's unconventional, but they've fit together, they work hard for each other and it's a nice vibe in the dressing room."
"We have to ensure that we develop and we move this group forward."
Many of the group McKay has assembled spoke during the pre-season about how he himself was a big reason for them joining the Lightning, and it appears that he has built a team revolving around a similar belief and culture.
When asked about the signings he made this off-season and how important the player-coach relationship is to the team's success, McKay commented: "It's a process recruiting, and it's a difficult process."
"I really tried to get to know the players that fit our culture and what we're trying to do here, develop and learn, and move the program forward."
And it appears that McKay has a group of players he feels comfortable working with, not just due to their on-ice skill.
He added: "It's just a comfort level. I had never met a lot of them but I think we have the same beliefs and I want to work with them and I just like how they are as people."
"I like their work ethic and that's why we signed them, it's for that reason. They've got skill but they're good people, they've got good character and, to me, that's everything."