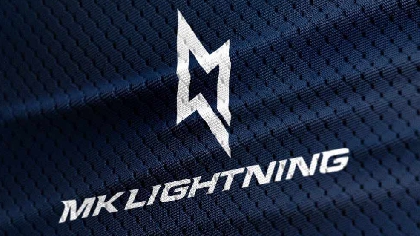 The Smith Recycling Milton Keynes Lightning have provided an update on the status of defencemen Martin Mazanec and Nelson Armstrong.
Czech defenceman Mazanec has yet to play a competitive game for the Lightning after it was announced he would serve a suspension from his time playing in France, despite subsequently playing competitively in Slovakia after the suspension had been handed.
The Lightning made the following statement on their official website: "Martin's player registration transferred to MK Lightning on Friday from the FFHG (French ice hockey federation) after negotiations between the IIHF and FFHG allowed him to serve his suspension here for a penalty assessed last December whilst playing for Les Aigles de Nice."
"The Smith Recycling Milton Keynes Lightning were unaware when Martin was signed that FFHG would uphold the suspension, and are disappointed that it is being imposed despite Martin having played 28 subsequent fixtures in Slovakia."
"It now appears that the penalty was handed down for an incident on 5 December, but the ban was not confirmed until 22 December – one day after his limited transfer to Slovakia."
"We are extremely grateful to Andy French of Ice Hockey UK for his assistance in the negotiations; Martin is eager to resume playing and we know our supporters will look forward to his return on Saturday 29 September at our away match in Manchester."
As for Armstrong, the Canadian has been waiting to receive his visa allowing him to join up with the rest of the team.
Now it appears that the team is preparing for him to arrive towards the end of September.
The statement on the team's website commented: "Defenceman Nelson attended his visa appointment on Tuesday 11 September, at the first appointment available to him after he signed for the Lightning."
"He is now simply waiting for the arrival of his visa to allow him to make travel arrangements; depending on how long this takes, he may be in the UK by next weekend (22-23 September) but we consider that it is more likely to be the following weekend (29-30 September)."
Club owner Graham Moody commented on the status of the two defencemen, saying: "Obviously the circumstances surrounding Martin's suspension are frustrating and extremely disappointing – but now that we know when he can start playing again, we can see an end to the matter in clear sight."
"Coupled with the good news about Nelson finally being granted a visa interview, we can tentatively say there's light at the end of the tunnel!"
"Once the two guys are both available we can really push on, and Doug will have more options available to him with two more players in the roster."