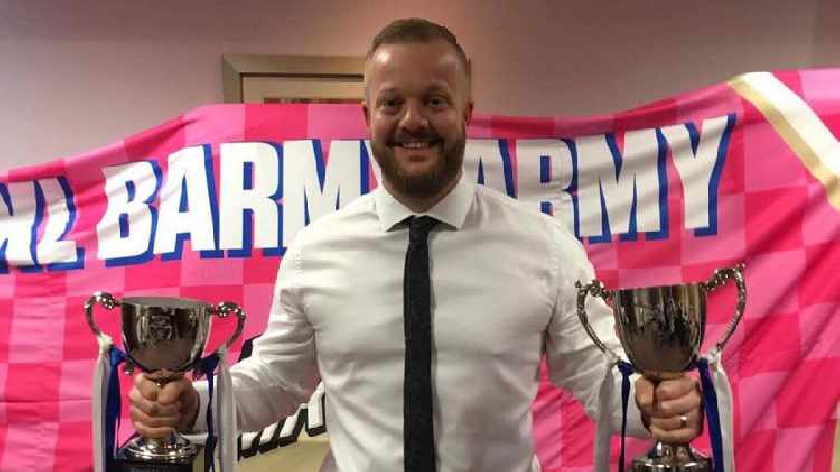 Lewis Clifford is building a competitive team | Image Credit: Milton Keynes Lightning Ice Hockey Club
Milton Keynes Lightning head coach Lewis Clifford has continued to build a competitive roster ahead of the 2019/20 NIHL season with the signing of extremely promising youngster Brodie Jesson.
Jesson, who is just 18 years old, joins the Lightning after progressing through the Telford Tigers' system over the past few seasons - seeing the young forward build up plenty of experience playing adult hockey already.
Having dominated in the Under-18s league, with 172 points (85G-87A) in 67 regular season games, Jesson earned 18 goals and 36 total points in 54 games in the previous iteration of the NIHL, adding a further 21 appearances in the old EPIHL.
18 points (9G-9A) in 27 games with the Tigers last season is an impressive total for the 18-year-old, who will be looking to continue his development under the guidance of coach Clifford.
Commenting on his decision to join the Lightning, Jesson said: "I'm really excited to be with the Lightning for the 2019/20 season, especially after hearing such good things about MK and what kind of team Cliff is building."
"It's a great opportunity and a fresh start for me outside of my home town and I can't wait for what the season brings"
Coach Clifford commented on his latest signing, saying: "He is a young man who is keen to learn, which will stand us in good stead as he has all the skills he needs and plays with a bit of an edge."
"That high skill and compete level coupled with his willingness to learn will make him a real asset to our team."
He added: "He has been well coached in Telford by Tom Watkins so he comes here with a good hockey education behind him."
"He will now be coached in a different way in a different club which will add to his overall experience and aid in his development."
He concluded: "I look forward to working with him and seeing him pull on the Lightning shirt when the new season rolls around."
Jesson will don the #78 jersey for the Lightning in the 2019/20 NIHL campaign.