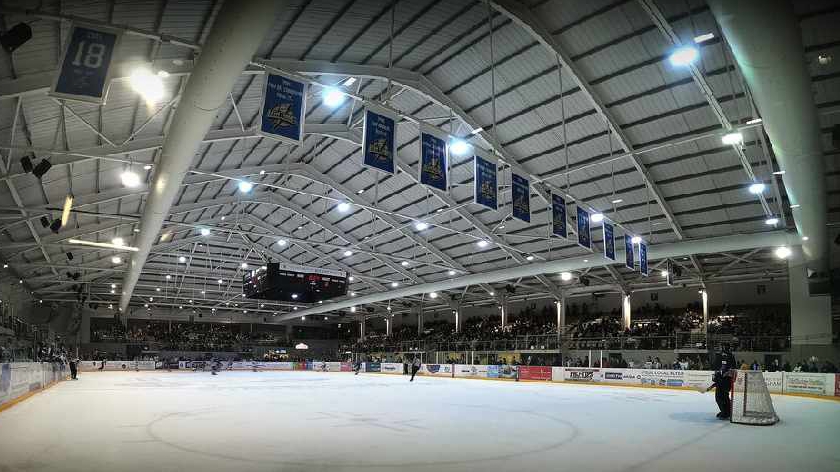 Image Credit: © Tony Sargent
The Smith Recycling Milton Keynes Lightning have announced the signing of promising 16-year-old British forward Callum Field ahead of next season.
Field hails from nearby Northampton and has spent the majority of his youth career playing for teams in Nottingham and Sheffield, with a stint playing at Under-15s level in Canada as well as a five-game stint with the Milton Keynes Storm Under-15s.
He has been on the radar for the club for some time, having trained with Lewis Clifford's side for much of the past year and has so far excelled in the British youth system, with 11 goals and 23 total points in 19 Under-18 games while adding six goals and ten points in eight Under-20 games last season.
Field will wear the #16 jersey when he suits up for the Lightning during the 2020/21 season.
Speaking of his latest signing, Clifford commented: "He is a young man with a lot of potential to go a long way in the game, and we are looking forward to helping him develop from a good junior into a good senior as he matures in age."
"I felt that Callum benefited a lot from being on the ice with us last year and he came on in leaps and bounds."
"It's my intention to get him playing and give him the right amount of exposure to ice time that benefits both him as a player as well as us as a team and he is focused on earning that ice time and working hard for the team by seizing the opportunities he gets."
He added: "As a former MK junior I have known Callum for a long time and I'm excited to be working with him during his next step of development."
Field himself commented: "I am really excited to be joining the team especially as I started playing hockey as a junior in MK."
"Having spent last season training with MKL whilst still playing junior hockey I am now really looking forward to taking my development to the next level."
He concluded: "Having spoken to Cliff about his expectations of me I cannot wait to get started and play in such an exciting team."