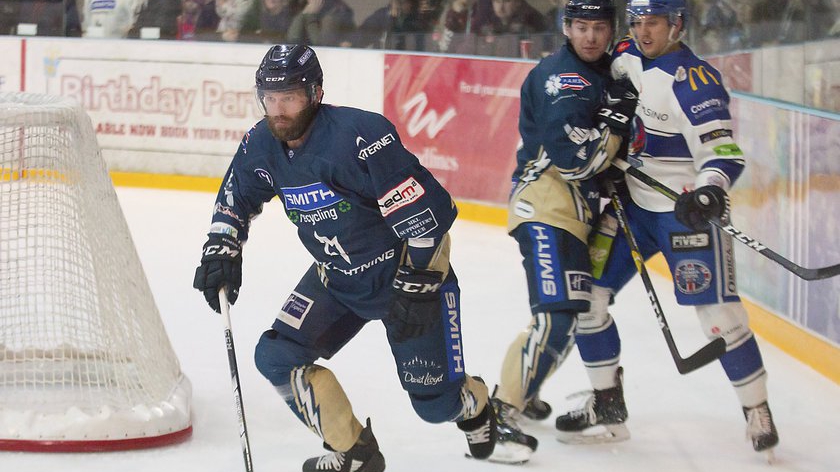 Image Credit: © Tony Sargent
The Smith Recycling Milton Keynes Lightning suffered a heavy 6-2 loss at home to local rivals the Coventry Blaze on Saturday night.
The first home game of 2019 did not provide the team with the springboard opportunity they were hoping for, with a gruelling trip to Scotland coming to an end just two days before.
Veteran defenceman Ryan Lannon, speaking after the big loss, felt that the team had much to improve on.
He commented: "It was ugly, they came to play. We had success against them the last couple of times so I don't know if we thought it was going to be an easy game."
"I didn't feel like we took them lightly but they came out, had a strong start, and the best part of tonight was our fans."
"They were loud the whole time, they cheered for us at the end of the second, cheered for us at the end of the game."
He added: "Other than that, it's a lot of room for improvement."
The team have had a tough couple of weeks over the festive period, playing just once at home since Boxing Day – travelling away to Belfast, Fife and Dundee.
When asked whether or not fatigue played a role in last night's loss, Lannon commented: "If it did it might've been mental fatigue as much as physical."
"We had a day to recover yesterday, certainly a tough travel week, but this was a Saturday night at home."
"We would expect a better effort than that and things don't get any easier, we got to go to Guildford tomorrow to finish this swing."
He added: "We've got some good teams coming in here over the next few weeks."
"We had some guys that took some bumps tonight too, we'll see how they are, and we'll assess them in the morning."
He concluded: "We're in a stretch here, we've got a lot of hockey to go and we need points. We got to buckle down and get some wins whether it's fourteen guys or eighteen guys we've got to find a way to get the job done."