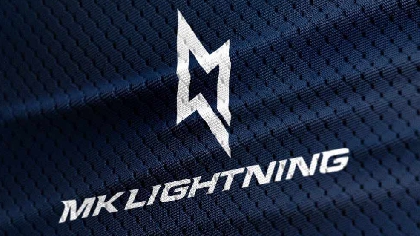 The Milton Keynes Lightning will be without Rihards Grigors for their away game against the Manchester Storm this Saturday (29th September).
This is due to the Latvian defenceman picking up a one-game suspension after a head-butting incident in the Lightning's away loss to the Coventry Blaze last Sunday (23rd September).
Grigors has been playing for the Lightning on a try-out basis while the team is short-benched.
The full statement from the Elite League's Department Of Player Safety is as follows: "During the game between Coventry Blaze and Milton Keynes Lightning on Sunday 23rd September 2018, Milton Keynes Lightning #78 Rihards Grigors was involved in an incident deemed as Head Butting (IIHF Rule 142)."
"The incident was reviewed by the Elite League Department of Player Safety and it was determined that supplementary discipline was required under Category 1 – 'Careless' – insufficient attention or thought to avoid harm or error."
"Liable to happen as a consequence of, by intending to affect an opponent through a reactionary or accidental motion or the incident is deemed careless causing negligence."
"A battle ensues in front of the net, play is stopped when Grigors receives a minor penalty for Interference."
"At the stoppage, a Milton Keynes player gives the opposing Coventry Blaze player a push from behind, which creates a forward movement of the Blaze player towards Grigors."
"With no present physical confrontation or reason for intimidation by the opposing player, Grigors elects to use his head in a manner that creates head-to-head contact."
"This act is not tolerated in hockey, and the offence carries an automatic Match penalty, which is the highest degree of a penalty that can be assessed."
"There was no apparent injury on the play, however, the headbutt action, in itself is a dangerous act and impossible for the opposing player to predict or defend against."
"Effective immediately, Rihards Grigors is suspended for 1 game."
"Grigors will miss the following game: Saturday 29th September 2018 – Manchester Storm vs Milton Keynes Lightning."
The Lightning will have Czech defenceman Martin Mazanec back after his suspension and could have a full squad available, minus Grigors and Nelson Armstrong – with no updates on his visa status at present.
For the Elite League's Department of Player Safety page, including a video explaining Grigors' suspension, click here.