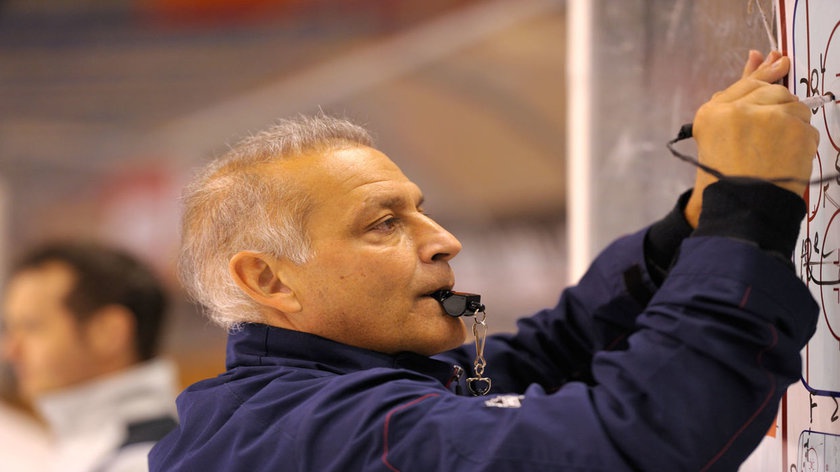 Image Credit: Milton Keynes Lightning Ice Hockey Club
Milton Keynes Lightning owner Graham Moody has spoken about head coach Doug McKay and has given an update on his visa situation.
Mr Moody spoke to MKFM at the Lightning's media day today (Friday 24th August) and talked about a number of things ahead of the new Elite League season.
The biggest talking point this past week, however, has been how head coach Doug McKay's work visa has been delayed and the contingency plan that the club has in place while he is in Canada.
Mr Moody commented on the situation: "Doug's really excited to get over here, I think he's going to have a huge impact on the side."
"I've been in communication with Doug daily, if not four or five times a day, it's not ideal that he's not here but as he said to me, it's unconventional but this is different now."
"Now the players are responsible to each other, so it's going to create a bond between the players."
"They are all accountable, not to Doug, but to each other and Doug is hoping and believes that's going to have a positive effect on the side when he arrives because they're already a group and they're already accountable."
"Normally the players will be accountable to the head coach but now they're accountable to themselves and their teammates."
"It's going to be unconventional but I'm hoping it's not going to be too harming to the side"
When asked about the contingency plans the club have in place for coaching sessions, Mr Moody commented: "Different players have been taking responsibility for different sections."
"James Griffin, being the local returning player, he's looking after players making sure they settle into Milton Keynes and know where the amenities are."
"He's also taking the off-ice training, the gym training work."
"I think he [McKay] has got a little team of Tim Wallace, Eric [Neiley] and Michael Fine to just work on ice and put the structures that Doug's already put in place and highlighted that they are to work on."
"I know Tim is on the phone on a regular basis to Doug."
The most positive piece of news for Milton Keynes Lightning fans will be that this situation should not last for much longer.
Mr Moody explained: "Hopefully, Doug will be here in a week, maybe four or five days."
"I am aware that there has been a change with his visa status and it is in the process now of coming through. It's just a case of waiting for that passport and visa to arrive at his house."