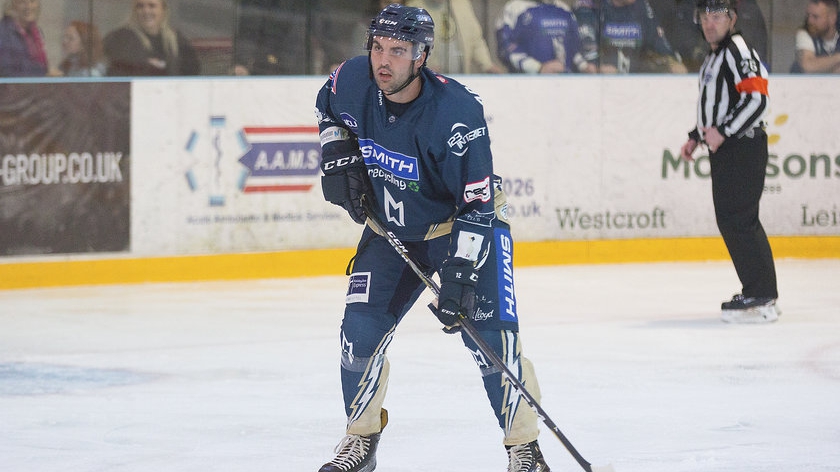 Image Credit: © Tony Sargent
​​​​​​​One of the most talked about players before his arrival, Canadian defenceman Nelson Armstrong has had a big impact on the Smith Recycling Milton Keynes Lightning.
Armstrong was kept away from the team for over a month into the start of the regular season due to visa issues, but since making his debut against the Nottingham Panthers, he has established himself as a key part of the team.
His first game saw him get into a fight, standing up for teammate Gorgs Golovkovs, and his next game saw him score his very first goal with the team.
After the Lightning's 5-4 loss to the Cardiff Devils last weekend, Armstrong spoke to MKFM about settling into his new environment.
He commented: "I like it. It's not too different from home. You just drive on the wrong side of the road and speak a little funny English but other than that everything's alright."
Armstrong, like many top young players in Canada, played in the prestigious Ontario Hockey League, playing 91 regular season games for his hometown Peterborough Petes.
The Petes should be familiar to fans of British ice hockey as this is the new junior team that former Sheffield Steelers forward Liam Kirk plays for – having been selected 9th overall in the 2018 OHL Import Draft.
The history-making Brit, who has two goals and two assists in his opening 12 games with the Petes, now has an opportunity to hone his skills on the ice and Armstrong, having a history with the organisation, commented on it.
Armstrong said: "The Peterborough Petes is in my hometown, it's a very historic organisation in the OHL."
"They've had ties to the Montreal Canadiens that go back eighty-odd years. It's a great organisation, I can't say enough about the city."
"I think it's a great place for him [Kirk] to develop as a player and as a person."