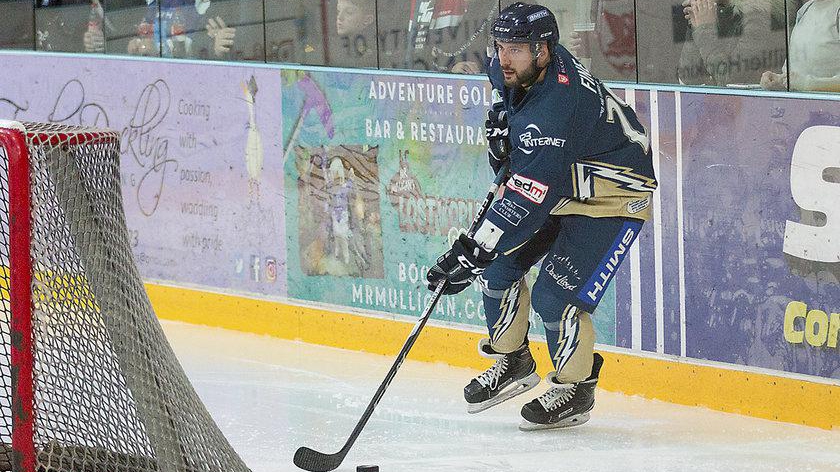 Image Credit: © Tony Sargent
The Smith Recycling Milton Keynes Lightning earned a hard-fought 3-2 overtime victory against the Dundee Stars this past Sunday (30th September).
After Sunday's game, Canadian centre Michael Fine spoke to MKFM about the team's next game as well as another team that is close to his heart.
The Lightning face a double-header against the Belfast Giants, starting next Friday (5th October).
Fine was asked what the team will look to work on ahead of the tough double-header, with the Canadian saying: "There's always things we can work on, defensive zone coverage is a big one for us."
"They're a pretty good team so we have to be aware of their top guys and know where they are at all times on the ice."
"But we'll be up for the challenge, obviously they're a good team and we'll give our best effort out there."
Hockey players across the world pledge their allegiance to the team they are playing for, but there will always be one team that they hold closest to their heart.
For many players, these teams play in the NHL, the top league in the world, for the Lightning's Fine, the Toronto Maple Leafs are the team he follows.
When asked about his thoughts on the Leafs' upcoming season, which begins against the Montreal Canadiens on Wednesday in Canada, Fine commented: "I feel really good, got a big free agency signing with John Tavares, arguably a top-five centre in the league, in the world, to go with the array of talent they've already got so I'm looking forward to it."
"It's been a long decade, I could say, but I'm really looking forward to this season, I'm sure they're going to do great."
The Smith Recycling Milton Keynes Lightning travel to face the Belfast Giants this weekend, with the team playing at home next Sunday (7th September) against the Nottingham Panthers.