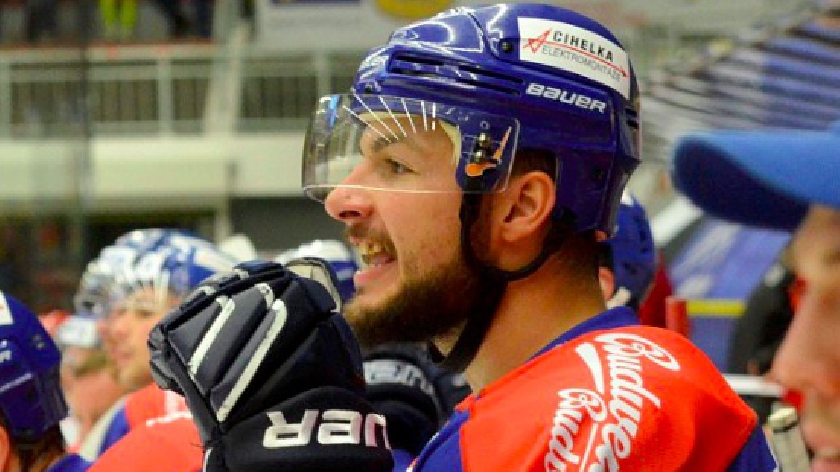 Image Credit: www.denik.cz
The Milton Keynes Lightning are set to welcome the Sheffield Steelers to MK Arena in their opening home game of the season but will be without one of their players due to suspension.
Czech defenceman Martin Mazanec was not involved with the team's away trip to Sheffield last night (Saturday 8th September) and the team has announced that he will also not be involved in this evening's home opener.
Per the team's official website, Mazanec was assessed a penalty during a game for French club Nice last season and it appears that this will now delay his first competitive appearance for the Lightning.
According to the club, via their website, they said: "Following communication from the French Ice Hockey Federation about his penalty, Martin will not ice for the Lightning in this weekend's fixtures against Sheffield Steelers."
"The Milton Keynes Lightning remain in communication with the French Ice Hockey Federation as well as the International Ice Hockey Federation, and hope to have Martin return to action as soon as possible."
Lightning owner Graham Moody has also commented on the situation, saying: "We appreciate that our supporters will be extremely disappointed at Martin not being available to ice for us."
"But we are working hard with everyone involved, to achieve a quick resolution and get him back on the ice again."
There is some confusion regarding the suspension of Mazanec, with the 6-foot-4, 207lbs defenceman having played 22 competitive games for MsHK Žilina of the Slovakian Tipsport Liga after his spell in France.
More information is unavailable at this time and the Lightning will face the Steelers without the big defenceman once again, with Canadian defenceman Nelson Armstrong also still unavailable due to visa issues.
Milton Keynes Lightning face-off against the Sheffield Steelers at 5:15pm this evening (Sunday 9th September).