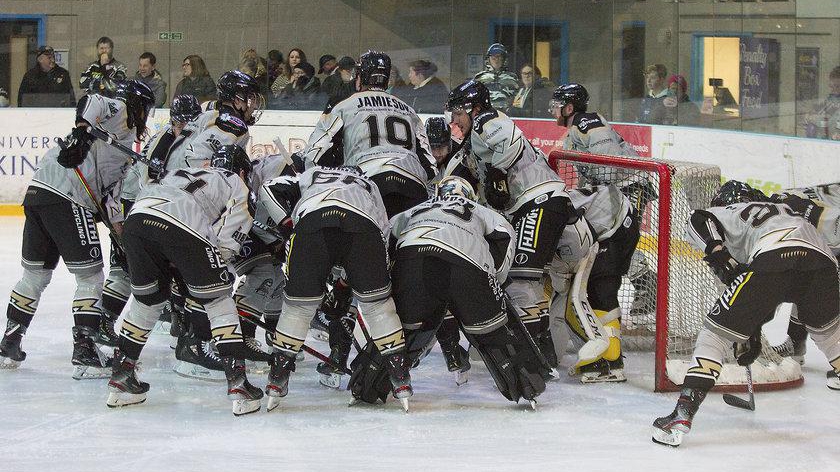 Image Credit: © Tony Sargent
The Smith Recycling Milton Keynes Lightning take on league leaders the Telford Tigers tonight at home and will be hoping to carry the momentum of last weekend into the game.
Tonight's game against the Tigers (16-2-3) will be the Lightning's (6-12-2) fourth consecutive game played on home ice, with last Sunday's tilt against the Leeds Chiefs counting as an away game despite being played as Planet Ice MK Arena.
The Lightning earned their second four-point weekend of the season when they overcame the Chiefs (4-2) and Hull Pirates (8-7 SO), giving fans plenty to cheer about heading into tonight's clash.
After suffering through a slew of injuries for the majority of the season, the Lightning finally have a healthy group that has shown that it is capable of competing with some of the top teams in the league, as evidenced by the hard-fought shootout victory over the Pirates last Saturday.
With a fully healthy set of skaters, the Lightning will be reliant on the usual suspects to be at the very top of their game against the Tigers, who currently sit 21 points ahead of Lewis Clifford's side in the standings.
Tomas Kana (9G, 14A), Cale Tanaka (8G, 14A) and Liam Stewart (10G) will be the three main offensive threats for the Lightning, though recent addition Robin Kovar will be eager to continue his hot start after registering a goal and four assists in his first two games with the club.
The biggest question surrounding the Lightning ahead of this weekend is the matter of who gets the start in net, with Dean Skinns holding down the fort exceptionally well in the absence of Jordan Lawday and Brandon Stones.
Lawday has been back with the team for the past couple of weeks, but Clifford has been wary of rushing him back into action, allowing the 35-year-old Skinns to keep his place and let the 21-year-old Lawday work on getting himself fully healthy.
This weekend could see Clifford give a start to Lawday, though it is too close to tell which game this could happen in - with a trip to Hull coming tomorrow evening.
With two tough games this weekend against some of the strongest teams in the league, the Lightning will need to be at the very top of their game and will need to be wary of taking too many penalties, with the team currently leading the league with 505 minutes so far - though only one minute ahead of second-placed Bracknell Bees.
The Lightning and the Tigers get things underway tonight at Planet Ice MK Arena, with puck drop set to take place at 7pm.