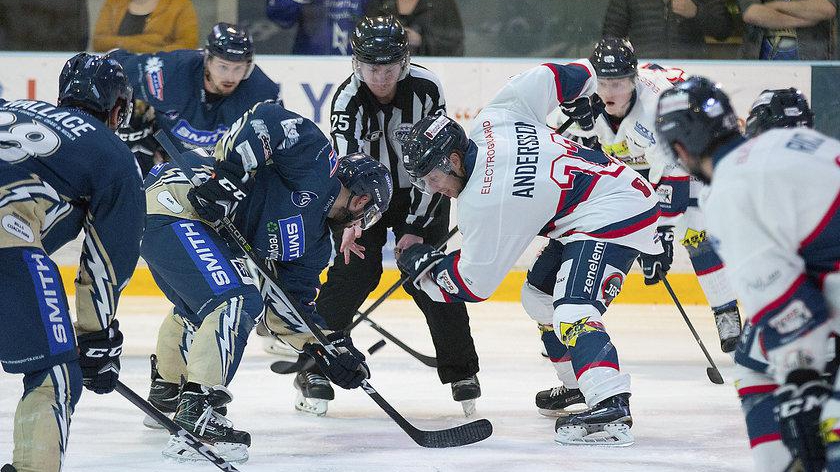 Image Credit: © Tony Sargent
The Smith Recycling Milton Keynes Lightning welcome the Dundee Stars to Planet Ice MK Arena today with hopes of extending their winning streak at home.
The Lightning have won their last two home fixtures against the Fife Flyers and Manchester Storm, scoring nine goals in the process, and will be determined to make home ice advantage count once again.
The last time these two teams faced each other saw the Stars earn a convincing 5-2 win in Scotland, with Omar Pacha's team having had their own turnaround of results in recent weeks.
At one stage, the Lightning had overtaken the Stars in the standings. Since then, the Stars have leapt up to seventh in the league standings.
A strong defensive effort has allowed the Stars' forwards more freedom, with the team sporting the sixth-best penalty killing unit in the league – with an 80.5% success rate.
One thing that the Lightning will need to ensure remains, however, is the lack of success the Stars have had on the power-play.
The Stars rank dead-last in power-play success this season, earning goals just 7.8% of the time.
By comparison, the Lightning are ranked ninth with success 18.4% of the team – a difference of 10.6%.
The Lightning's penalty kill will still need to be at the top of their game, with the tenth-ranked unit succeeding 77.9% of the time.
Given the strong disparity between the power-play and penalty killing units of each team, the Lightning will need to look for a strong showing at even strength.
American forward Robbie Baillargeon now leads the team with 10 goals in just 15 regular season games and will be relied on heavily once again to be one of the leading offensive sparks.
Player-coach Tim Wallace is still leading the team in total points with 24 (eight goals, 16 assists) in 25 games – followed closely by Andreas Valdix with 23 (five goals, 18 assists) over the same period.
Goaltender Patrick Killeen has established himself as one of the best in the league, winning Chasing The Puck's Player of the Week award two weeks in a row – currently holding a strong .924 save percentage, reducing his goals against average down to 3.29 since the departure of Doug McKay.
With another clean bill of health expected, the new-look Lightning should be in a strong position to compete with the Stars who earned an OT victory over the Nottingham Panthers on Friday night.
Things won't be easy, but the Lightning have earned 13 out of their 18 league points at home this season – posting a home record of 6-5-1.
The atmosphere at Planet Ice MK Arena has been rocking since Wallace and Ryan Lannon took charge and the overall positivity the team is experiencing could help them along the way.
The Lightning and the Stars face each other tonight, with the puck drop scheduled for 7pm.