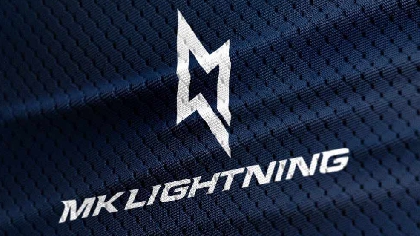 ​​​​​​​Ahead of the 2018/19 Elite League season, Milton Keynes Lightning owner Graham Moody sat down with MKFM to discuss changes, the players, and the team's opening weekend against the Sheffield Steelers.
The Lightning have experienced a lot of change this off-season, with a new head coach and almost an entirely new set of players joining.
Mr Moody, like many of the team's fans, is experiencing his own whirlwind of emotions ahead of the new season.
Speaking of how he is feeling about the new season, he commented: "A bit of everything. Excitement, nervousness, stress. I'm excited, that's the baseline, but there are a lot of emotions."
The biggest task for Mr Moody this year was replacing Pete Russell, who had been in charge of the Lightning for the past three seasons.
Veteran Canadian coach Doug McKay was chosen to replace Russell, who led Great Britain to a gold medal at the World Championships (Division 1A) this past April.
Talking about the hiring of McKay, Mr Moody said: "I spoke to a few people about options, who was available, and he came very highly recommended to us by various people."
"You look at his resume and it's unquestionably very strong. He's played in a lot of leagues, his contacts are unbelievable."
He added: "You look at some of the calibre of players he's managed to get to come to the club this season, it's impressive."
The Lightning retained just one player from last year's Elite League debut, defenceman James Griffin, but Mr Moody believes the signings that McKay has made are well balanced.
He said: "He has gone for a mixture of very young players, first-year pros or players that haven't really left their home countries before and a couple of young British players"
"He's gone for some really experienced players, the likes of Tim Wallace, Ryan Lannon and Patrick Killeen, who I think will be one of, if not the best netminder in the league. It's really exciting to get started."
He continued: "Obviously it's a bit of a shock to have such a big change."
"In ice hockey, especially in the Elite League, it's not uncommon for the imports not to return and for clubs to have massive changes of numbers of imports."
"Doug wanted to make his own brand, he wanted to put something down that was his style of hockey. It's accountable to him, nobody else."
"James Griffin is obviously a bit of a stalwart at the club now, he's been here for a good period of time, but you know it's very different."
"There are a few people that have played or come across each other before but generally most of them are brand new."
"So it's interesting, it's going to be an interesting few months."
The Lightning's season begins with a back-to-back series against the Sheffield Steelers, beginning away at the FlyDSA Arena on Saturday 8th September before returning to play at MK Arena the following day.
For Mr Moody's team, a number of players have a history with the Steelers and the excitement around the opening weekend is apparent.
He said: "It's extremely exciting, it's arguably the biggest club in the league."
"I know Sheffield have already sold about four thousand tickets for their home matchup, so hopefully we can get a really good crowd in Milton Keynes to really get behind the team."
"We've got Cole Shudra on loan from Sheffield, so that will be an interesting one for him."
"Tim Wallace and Eric Neiley have both played there last season as well, I know the both of them will be keen to make an impression and maybe right a few things that they feel weren't right last season for themselves.
He concluded: "It's going to be an exciting weekend for the team."