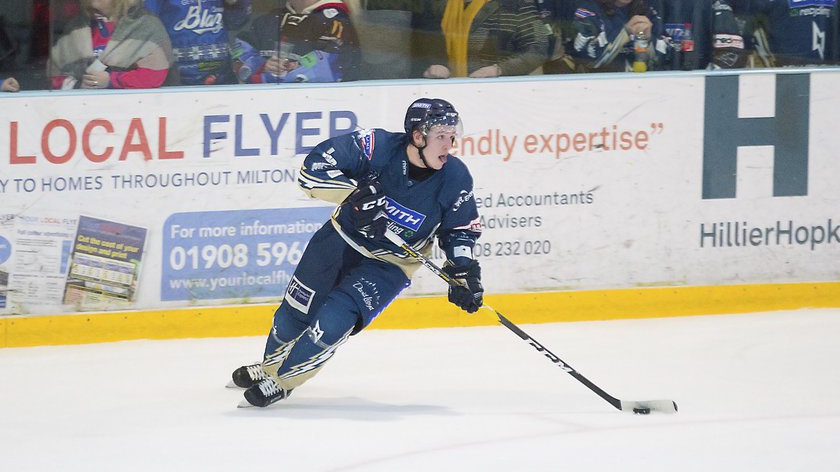 Image Credit: © Tony Sargent
The Smith Recycling Milton Keynes Lightning today announced that Georgs Golovkovs will attend the Latvia national team's training camp next month, ahead of the World Championships in May.
The speedy winger has been a bright spark for the struggling Lightning this season, registering 12 goals and 26 total points in 35 Elite League appearances for the Milton Keynes club.
The training camp, which will see Golovkovs miss the club's home game against the Dundee Stars on 9th February, could see the fan-favourite make his first appearance for his country since the 2016/17 season.
Golovkovs has not yet featured for Latvia in the World Championships, with the Baltic nation set to compete in Group B of the Elite Level (with Team GB competing in Group A) in this year's tournament.
He has, however, appeared for the nation's Under-20s side during the World Junior Championships earlier in his career.
While playing for the Drummondville Voltigeurs in the QMJHL, Golovkovs registered a goal and four assists in five appearances for his country in the 2013/14 World Junior Championships (Division 2A).
The 23-year-old fully deserves recognition for his impressive performances for the Lightning this season, with his speed and shifty puck moving skills a valuable asset for the team.
Per their official website, the Lightning are delighted for Golovkovs, stating: "We know our supporters will join us in wishing Georgs every success at the camp and we hope to see him earn selection to the full Latvian squad which goes to Slovakia!"