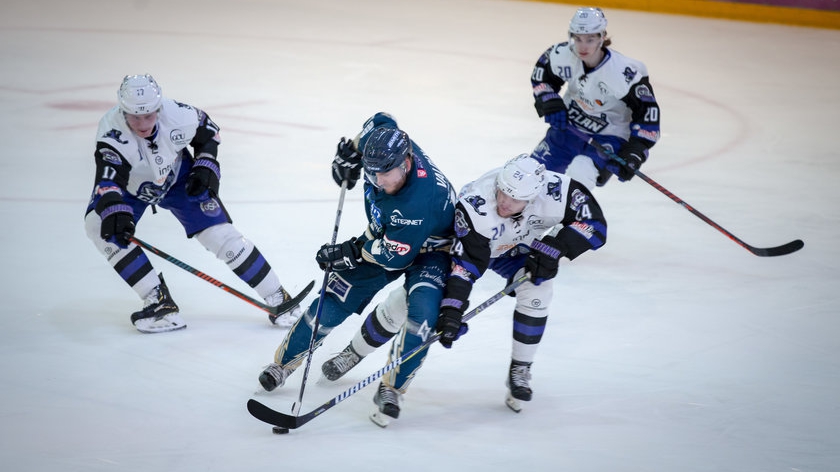 Image Credit: © Mel Dickens
​​​​​​​The Smith Recycling Milton Keynes Lightning welcome the Glasgow Clan back to Planet Ice MK Arena for another Sunday evening home clash.
The Lightning (11-28-4) return to Milton Keynes on the back of a close, hard-fought game against the Nottingham Panthers on Saturday, which saw the visitor drop to a 2-1 loss.
The Lightning had forward David Norris back on the ice, giving the visitors a full roster for the first time in 2019.
With the Clan (23-14-4) now due to visit Milton Keynes, the Lightning will need to bring the decent momentum from last night's road trip into the game.
Player-coach Tim Wallace has commented often in recent weeks of the team's need to get dirty in front of the net, with the Lightning having scored a league-lowest 100 goals this season.
Wallace himself scored the Lightning's only goal in last night's game, taking his season total up to 13.
Top goalscorer Robbie Baillargeon still sits on 16 and, along with Georgs Golovkovs (13), will need to push harder to break the streak of low-scoring games for the Lightning.
The home side's special teams both rank ninth in the league, coming up against the Clan's fifth-best power-play unit (19.8%) and seventh-best penalty kill (80.1%).
Staying disciplined and not taking unnecessary penalties will be crucial for the Lightning's chances of victory in tonight's game.
The Clan's power-play will cause plenty of problems, with players such as Matt Beca (20G-32A), Scott Pitt (18G-27A) and Brendan Connolly (26G-24A) all being legitimate threats in front of the net.
The Lightning have held many teams in this league to close scores numerous times this season, with just one or two goals deciding games.
If the Lightning can continue to grind things out, keeping their opponents within reaching distance, then victories will return – snapping a nine-game losing streak.
It will be a tough battle once again for the Lightning, but the team and the fans need to have hope that the players can get into the difficult areas and carve out a tough win on home ice.
The Lightning and the Clan get things underway at 5:15 pm at Planet Ice MK Arena.