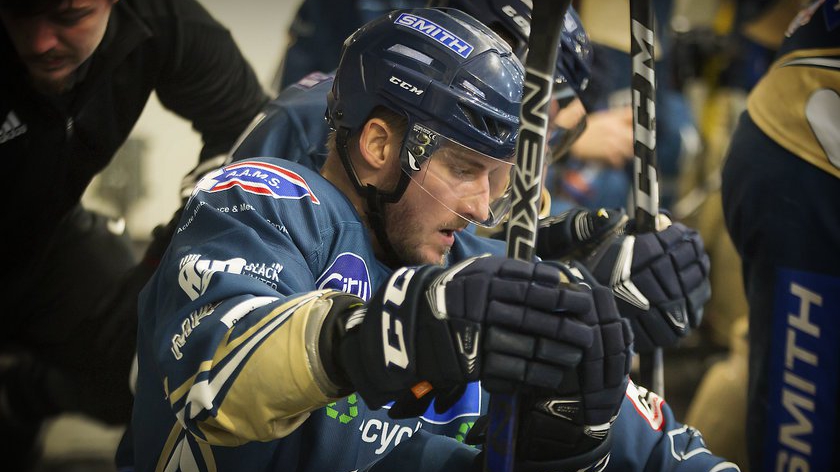 Image Credit: © Tony Sargent
The Smith Recycling Milton Keynes Lightning take on the visiting Fife Flyers after having a much-needed break after a hectic festive period.
After playing 11 games in 18 days over the Christmas and New Year period, the Lightning finally had a stretch of five days to recover and get back to peak fitness ahead of their home tilt against the Scottish team.
The game could see the return of Canadian forward David Norris, who has been absent in recent weeks with an unspecified injury, but it will all be determined by whether or not he was able to skate throughout the week.
The Lightning will once again be relying on the likes of player-coach Tim Wallace, speedy winger Georgs Golovkovs and the team's top goal scorer Robbie Baillargeon to produce the majority of chances in front of the net.
Radek Meidl, who only has 14 points so far this season, could also be a key player – with eight of his points being goals – good for fourth best on the current active roster behind the aforementioned.
The Flyers will also be looking to cause problems for the home side on special teams, with the visitors having the fourth-best penalty killing unit so far this season – having success 82.8% of the time.
The Lightning have the ninth best power-play in the league with 17.4% success – with the team needing to ensure they take every opportunity in order to break down a tough side.
The visitors have a number of goal scoring threats that the Lightning will need to contend with, with five players having double-digit goals this season – with Paul Crowder just one away from reaching 20 and Evan Bloodoff sitting at 15.
Goaltender Patrick Killeen will once again be relied on heavily to make crucial saves – something he has done throughout the season, showing that he is clearly one of the best players between the pipes in the league.
With a .922 save percentage, a healthy Killeen will be tough to break down and tonight's game could be far closer than some might expect – with just one goal separating the two teams the last time they faced each other.
Adam Goss had a standout game during the 4-3 loss in Scotland, but now the Flyers will have to contend with Killeen on the Lightning's home ice – with the visitors suffering a 4-2 loss the last time they were in Milton Keynes.
The two teams get things underway at 7pm tonight at Planet Ice MK Arena.