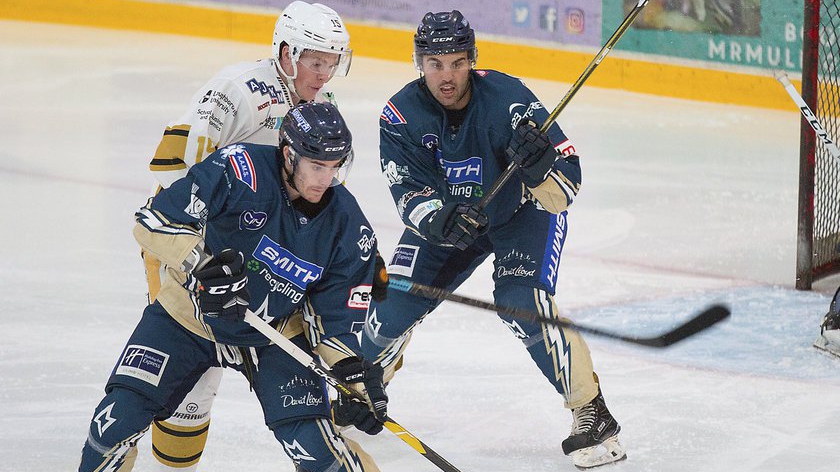 Image Credit: © Tony Sargent
The Smith Recycling Milton Keynes Lightning welcome the Nottingham Panthers in what is the first official game with Tim Wallace and Ryan Lannon as permanent coaches.
The Lightning (5-12-2) head into the game on the back of consecutive home wins, with a new attacking mentality helping to change fan perceptions of the team's potential this season.
Player-coach Wallace leads the team in total points with 21 (7 goals, 14 assists) in just 19 league appearances so far this season – just nine points shy of his total with the Sheffield Steelers last season.
In this game, the Lightning will be dealing with the loss of Eric Neiley, who left the team earlier in the week to re-join the Steelers.
Neiley was a big part of the team's offence and losing a player with his puck-carrying ability and keen passing sense would be a blow for any team in the league.
One positive for the Lightning could be the return of David Norris and Ryan Lannon to the ice for the first time in a long while.
Yesterday, Norris was confirmed to be cleared to play, though Lannon will most likely be a game-time decision, with the 35-year-old player-coach ensuring he doesn't rush himself back too soon.
The home side are still without Cole Shudra, who continues to serve his five-game suspension, but having Norris and potentially Lannon back in the line-up will be a much-welcome sight.
The visiting Panthers (12-7-3) sit fourth in the Elite League with Alexander Guptill (20P-12G-8A) and Luke Pither (19P-10G-9A) being their deadliest threats in front of the net.
The last time the two teams faced each other in Milton Keynes, the home side secured an emphatic 5-1 victory.
The Lightning have begun to play with more freedom in recent games, which has resulted in a huge upturn in goals scored.
If the home side hope to continue their recent positive home stretch, a free-flowing offensive style will be necessary.
The team have had great success on the power-play in the past two home games and this could be the key area that the Lightning need to take advantage of.
There seems to be much more positivity around the club and with the atmosphere at Planet Ice MK Arena continuing to play a big part in encouraging the players, the home fans should be in for another exciting game.