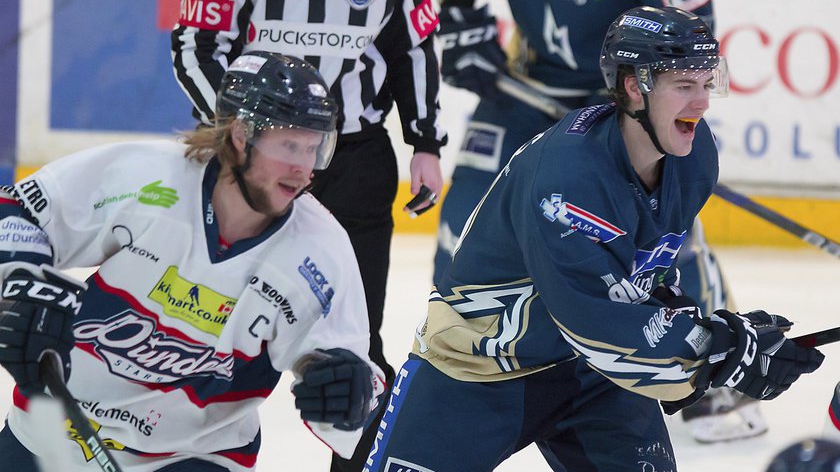 Image Credit: © Tony Sargent
​​​​​​​The Smith Recycling Milton Keynes Lightning have been without David Norris for a few weeks due to injury, but it appears that could be over soon.
Norris, 25, has had a difficult time since joining the Lightning this past off-season – finding himself sidelined with injuries for at least two lengthy spells so far.
As a result, Norris has made just 14 league appearances for the team, registering one goal and six total points in that time.
The Lightning have missed his speed at times in recent weeks, with the team also needing more bodies on the bench with the recent departure of defenceman Clay Anderson.
But it appears that Norris' second injury spell will not be as long as the last one, with the former college teammate of Robbie Baillargeon potentially returning to the team as early as next weekend.
Speaking after the team's 6-2 loss to the Coventry Blaze, veteran defenceman Ryan Lannon gave a small, but important, update on the status of the Canadian forward.
He commented: "As far as I understand, he'll probably start skating next week. See how that goes and hopefully, he'll be back in the line-up for us next weekend."
The news will be welcomed by all associated with the team, with the forward giving the team some extra depth now that the half-way point of the season has been reached.
Given a long stretch of games, the 6-foot-2, 205lbs winger could prove to be a key piece to the team's playoff hopes and having him return to the lineup sooner rather than later can certainly have a positive impact.