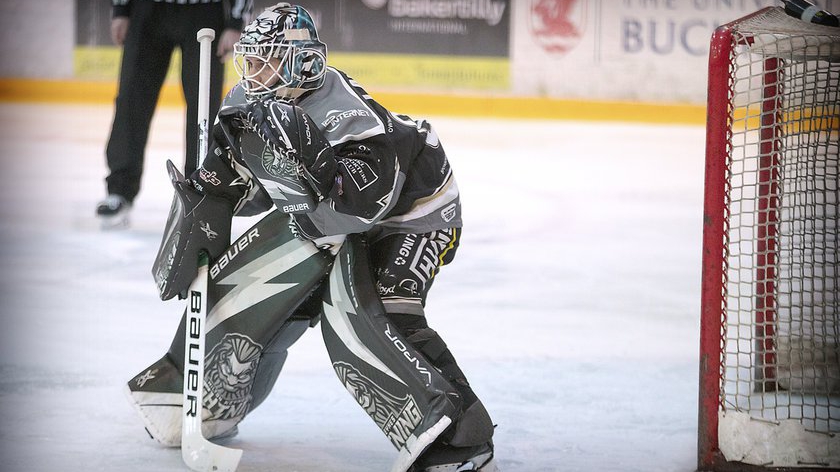 Image Credit: © Tony Sargent
The Smith Recycling Milton Keynes Lightning have today announced that goaltender Jordan Lawday will return to the team for next season.
Lawday joined the Lightning ahead of the 2019/20 season on a two-way deal with the Elite League's Cardiff Devils and established himself as a reliable starter.
Like a number of his teammates, the 21-year-old suffered through injuries during the early months of the season, limiting to 37 total appearances, where he posted a .898 save percentage - good for fifth highest in the league.
Viewed as one of the top young goaltenders in the country, as shown by the Devils' consistent interest in his development, Lawday rounds off a strong tandem for the Lightning, with Brandon Stones already confirmed as returning next season.
Many teams live and die by the performances of the men between the pipes, so it is a great move for head coach Lewis Clifford to secure the services of two solid goaltenders ahead of the 2020/21 season.
Lawday will once again don the #33 jersey that he wore during his debut season with the Lightning.
Speaking of Lawday's return to the club, Clifford commented: "Jordan had a bit of a stop-start season last time around, but he showed in his performances why he's so highly thought of in UK hockey circles.
"Since I first coached Jordan in the under 15's I have seen him develop, improve and grow, and get better every year."
"At such a young age, he has many years ahead of him, and I have no doubt he will go from being a very good goalie to one of the very best in the country."
He concluded: "We feel safe when Jordan is between the pipes and partnered with Stonesy I believe we have as good of a pair of goalies as anyone in the league."
Lawday said: "I personally didn't perform how I wanted to last year but it's been a long summer of training and I can't wait to get back on the ice in a Milton Keynes Lightning jersey."
He added: "I'm really excited to be back at MKL for next season and looking forward to hearing the Barmy Army at full force again, showing everyone why MK has the best fans and atmosphere in the league!"