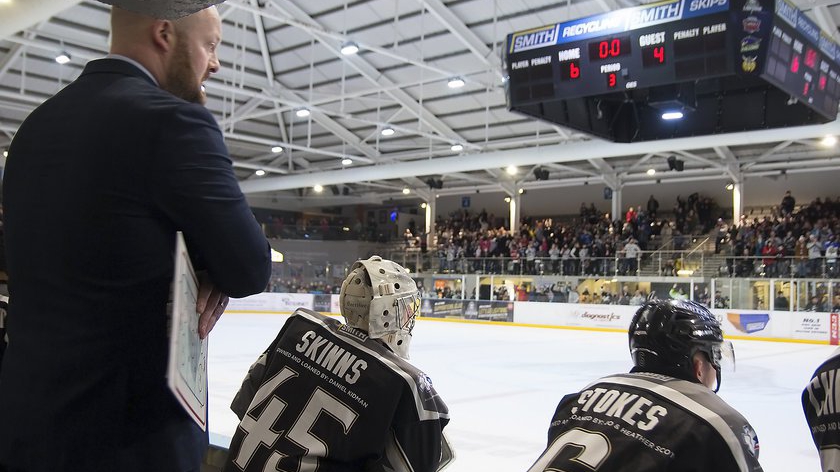 Image Credit: Tony Sargent
The Smith Recycling Milton Keynes Lightning's Lewis Clifford and Grant McPherson have both been handed multi-game suspensions by the NIHL Disciplinary Panel.
The suspensions come as a result of an incident that occurred during last Sunday's 4-1 road victory against the Telford Tigers.
With the Lightning leading 3-1 half way through the second period, a number of fights erupted, leading to a bench clearance.
As a result, McPherson has been handed a four-game suspension for fighting while Clifford received an initial one-game suspension for receiving a game misconduct penalty.
He received a further two games for the club reaching 50 penalty points on the season, with the Lightning receiving a fine for reaching 40 and 50 penalty points respectively.
These suspensions will see Clifford and McPherson miss this weekend's home-away series against the Leeds Chiefs with the latter also missing both of next weekend's games.
Clifford will miss next Saturday's tilt against the Hull Pirates but will return to the bench the following day against the Basingstoke Bison.
Telford's Andrew McKinney received a six-game suspension for fighting (four) and reaching ten individual penalty points for the season (two).
Head coach Tom Watkins also received a one-game suspension for his game misconduct penalty.