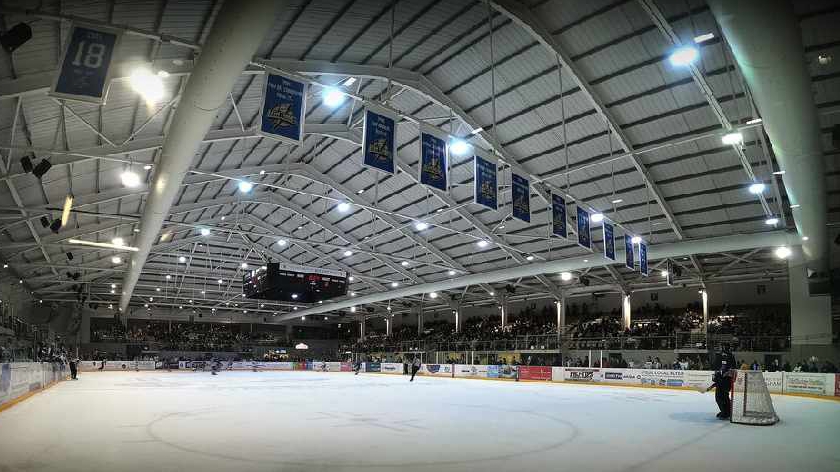 Image Credit: © Tony Sargent
The All In Black Milton Keynes Lightning have today announced that forward Bobby Chamberlain will return to the club for the 2021/22 season.
The 26-year-old Hull native originally signed up to play for the Lightning last season, but was unable to feature in a traditional regular season due to the ongoing Coronavirus pandemic.
Chamberlain featured for teams at almost every level of the British game last season, including a five-game series-winning stint with Elite League club the Nottingham Panthers, a seven-game spell with the Bracknell Bees and another five games with the Milton Keynes Thunder.
The British winger is a popular figure in Milton Keynes hockey, with 33 goals and 69 total points in 80 EPIHL appearances between 2015 and 2017, which he has followed up with some stellar offensive-producing seasons with the Hull Pirates.
With 37 goals (71 points) in just 37 goals during the last full NIHL National campaign, Chamberlain has top pedigree in the second tier of British hockey and will provide head coach Lewis Clifford with a legitimate goal scoring and all-around offensive threat.
Speaking of the latest player added to his roster, Clifford commented: "Bobby's points scoring record speaks for itself and I'm delighted that he's committed for another season."
"Bobby is a talent that any team would be pleased to have on their side so it's good that we've got him to bag the goals in our top lines."
He concluded: "Bobby has kept himself in shape playing the Streaming Series, Spring Cup and Elite Series over the past few months, and is already back on the ice getting ready for September so he's sure to hit the ground running."
Chamberlain himself added: "I'm excited to be back and hopefully in front of some fans and get back to some normality."
"I'm looking forward to see how this team competes this year as we aren't as deep as the Streaming Series where a number of Elite League players joined the squad, so certain players, myself included, have to take on more pressure which I've always enjoyed."
He concluded: "I want to give everything I can for the team, score goals and get those wins."