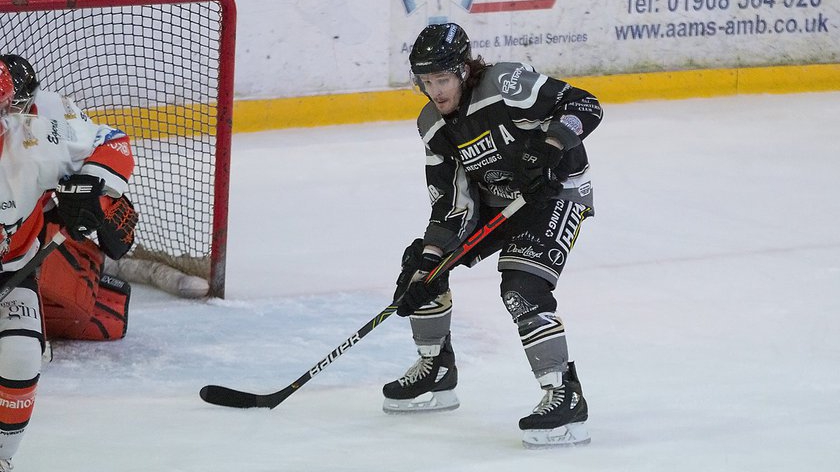 The Smith Recycling Milton Keynes Lightning have today announced that club legend Grant McPherson will return for another year.
The 33-year-old Scottish native has been a mainstay of hockey in Milton Keynes ever since travelling south of the border in 2006, seeing his #9 jersey retired back in 2017.
With the Lightning returning to the second tier of hockey in the country, McPherson returned to the team after a two-season spell with the Milton Keynes Thunder, where he played under current Lightning head coach Lewis Clifford.
In his return to action with the Lightning, McPherson registered 21 points (five goals, 16 assists) in 29 games in the NIHL National, being named the team's Players' Player of the Year.
Speaking of the club legend's return ahead of the 2020/21 season, Clifford commented: "As I have said before, leadership is one of the hardest qualities to recruit, so having G back in the team, alongside the other players we have already signed ensures we have that in abundance."
"There's a lot to be said for having a guy like G on your team, a player who always puts the team's needs before his own and who shows the newer players what it means to play for MKL."
"I have known G for a long time and I have absolute trust in him to play in any situation at any point in a game."
He concluded: "He is a fierce competitor, a leader and a player we can rely on to do what is needed as and when any situation arises. I'm looking forward to seeing number 9 back on the ice when the new season begins."
Speaking of his return, McPherson said: "I am delighted to be back in Lightning colours for the up and coming season. By the sounds of things, Cliff is putting together a strong roster and although we're not entirely sure when the new season will get underway, I can only but assure you, when it does, we will be ready to go."
He added: "Having missed a good chunk of the 2019-2020 season through injury and then having the league cancelled right at the business end, due to the Covid-19 pandemic, it makes me feel like there is a lot of unfinished business to take care of."