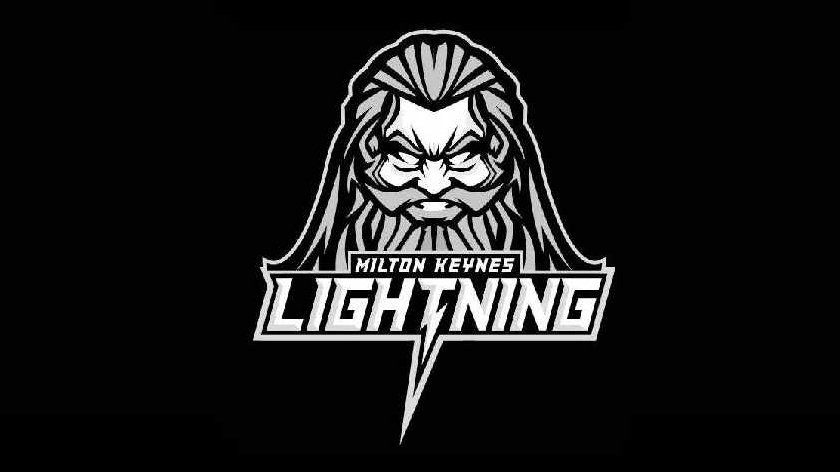 The Smith Recycling Milton Keynes Lightning have boosted their offence with the signing of versatile forward Liam Stewart.
Stewart, the son of British music legend Rod Stewart and New Zealand actress and model Rachel Hunter, joins a Lightning side needing help with a number of injuries suffered already this season.
The 25-year-old, who can play as either a centre or left-wing, brings with him a wealth of experience at a high level, having developed his game in the prestigious Western Hockey League in North America.
In 251 regular-season games with the Spokane Chiefs, he scored 57 goals and had 132 points, being named one of the club's alternate captains in his final two seasons.
After completing his early development, Stewart briefly starred in the ECHL before returning to the UK to play in the Elite League.
Over two seasons with the Coventry Blaze and Guildford Flames, Stewart had 21 goals and 43 total points in 84 regular-season games.
After his first year in the league, Stewart earned a gold medal with Team GB at the 2017 World Championships (Division 1B), scoring two goals and adding a further assist in five games.
Stewart spent some time away from the game after suffering an injury during his second year in the EIHL but returned earlier this year in New Zealand, having a very successful season with NZIHL club the Southern Stampede.
On route to a league championship, in which he was named league and finals MVP, Stewart had a league-highest 21 goals and a further 12 assists in just 16 regular-season games, adding three goals and three assists in two playoff games.
Due to his dual-citizenship, Stewart counts as a British player in the NIHL and will allow head coach Lewis Clifford more flexibility in his line selection, adding real quality with top tier experience.
Stewart will link up with the Lightning from 10th November.
Speaking of his latest signing, Clifford commented: "I have been speaking with Liam on and off for quite some time now, at first he was unavailable to commit to coming over, but a few things have changed which mean he is now able to join us in November."
"I have never met him personally but the guys in the team who have played with him either in Coventry or on GB teams in the past speak very highly of him as a person, and his hockey ability speaks for itself."
"Bringing in a player of Liam's calibre will not only provide us with a lot of ability on our top 2 lines, it will also give the guys who are here already more competition for spots on those lines."
"The reaction to that competition shows a lot about the character and how much it means to guys to be playing in important situations as the season progresses."
Clifford added: "We (myself and the MKL Directors) always knew we had a small roster and it would more than likely be stretched at some point in the season but at the time there was no one on the market who was going to come here and make our team better."
"It would have been impossible to predict the injuries and other personal circumstances that have already hit us so early on in this season happening all at the same time, but they have and we have to play the hand we are dealt. Adding another high-end British player at this point in time can only benefit us as we move forward."
He concluded: "As the team continues to bed in and find its identity, bringing in a player with the skill set Liam possesses can only be a huge positive and I am looking forward to working with him and seeing him in an MKL jersey in a few weeks time!"
Stewart himself commented on joining the Lightning, saying: "After taking a year off and coming down to play in New Zealand I'm really excited to get back overseas to the UK and play some hockey in MK."
"I know Russ Cowley and have been talking to him a bunch and he's said nothing but great things about the fans and organization down in MK. I'm excited to get going again."
"I'm excited to meet you all and hopefully we can get some silverware coming our way this season!! Exciting times in MK."