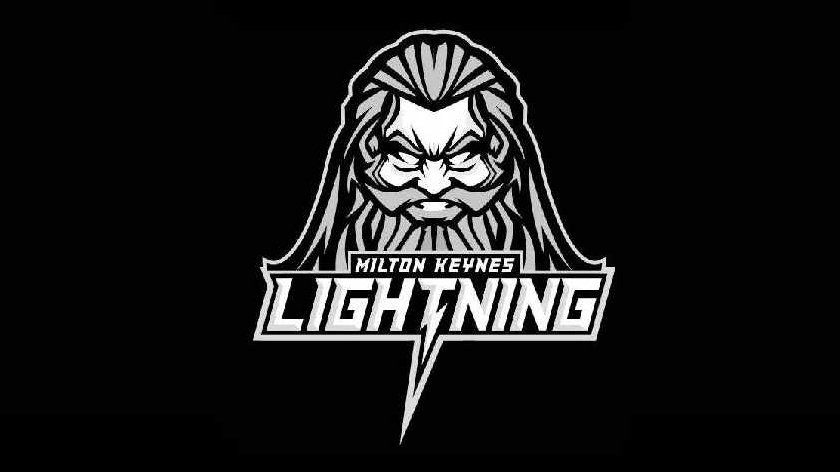 The Milton Keynes Lightning have revealed their leadership group ahead of the 2019/20 NIHL season.
After having no officially named captain during the difficult 2018/19 EIHL campaign, new Lightning head coach Lewis Clifford has named an official captain and two alternates to help lead the club forward.
Wearing the coveted primary captain's 'C', the first player to do it since Kevin King during the 2017/18 EIHL season, is veteran forward and former Team GB stalwart, Russ Cowley.
Cowley joined the Lightning this season after captaining the Basingstoke Bison during the 2018/19 NIHL 1 season, registering 17 goals and an impressive 49 points in just 38 regular-season games - adding a further five assists in four playoff appearances.
Speaking at the team's 'Meet The Players' event, Cowley spoke of finally taking to the ice with his new teammates as well as the honour of wearing the captain's 'C'.
He commented: "You get excited when [the season] starts creeping up and it's always nice to get the first few practices out of the way and get to know each other a bit better."
"Tonight we've met the fans who I've certainly heard are incredible at this club. They're passionate and we saw that tonight."
Speaking specifically on taking on the role of the captain, Cowley said: "It's a huge honour for me. We have a really good group, there's a lot of leaders in our room and, whether you're wearing a letter or not, I think we've got collectively guys that will step up and be leaders."
"From a personal point of view, I pride myself on my work ethic and playing a two-way, 200-foot game, both ends of the ice. Every night, every shift it's something I pride myself on so I'll just keep that going and try and lead by example that way.
Supporting Cowley with his captain duties are two players very familiar to fans of the Lightning.
James Griffin, who is entering his fifth consecutive season in Milton Keynes, has been awarded an alternate captain's 'A' for the first time in his career - a just reward for a player that has lead by example on the ice and has shown great loyalty and professionalism to the club.
The no-nonsense blueliner was relied upon heavily last season to help new players adjust to their new surroundings in Milton Keynes and even helped lead some gym-based workouts in the absence of then-coach Doug McKay.
After spending four seasons with the Lightning, Griffin has been rightly rewarded for doing every right and the fanbase will certainly be pleased to see him given new responsibilities.
Alongside Griffin is arguably the most obvious choice for holding an 'A', Grant McPherson.
A player synonymous with the Lightning, who has already had his jersey retired by the club once before, McPherson was bound to earn this honour from the moment he returned to the club.
Speaking of the honour, the veteran forward commented: "It's always an honour. I wore the 'A' for a good few seasons with the Lightning in my last tenure, so as soon as Cliff said he wants me to have an 'A' on my chest, I was willing to accept."
He added: "It's always an honour to wear a badge. I think we've got more leaders in the room, you don't need to wear a letter to be a leader but I'll wear it with pride and do my best to pass on my experience, my knowledge to all the young kids on the team."
He concluded: "Hopefully that will lead to success."