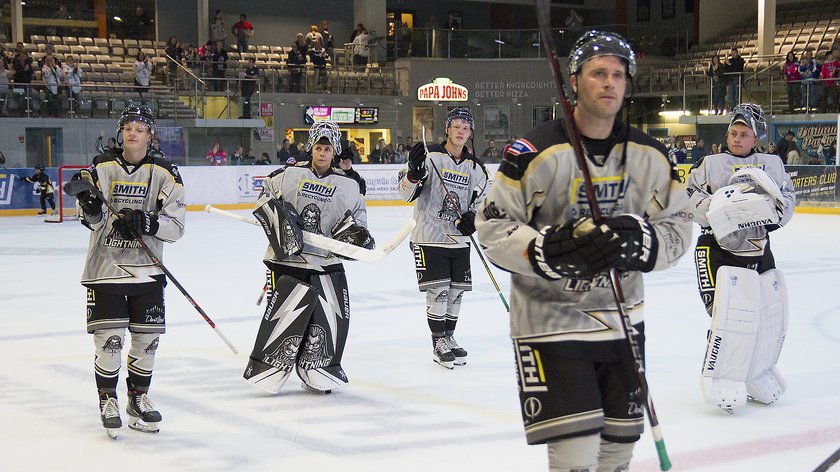 Image Credit: © Tony Sargent
Around a month after his signing was announced, fans of the Smith Recycling Milton Keynes Lightning will finally see Liam Stewart in action this weekend.
Stewart arrives in Milton Keynes at a time when the Lightning (2-9-2) are struggling through injuries to a number of key players and are sat bottom of the NIHL National.
The 25-year-old British forward will be raring to go after a highly successful spell in New Zealand, where he won playoff and MVP honours with the Skycity Stampede, registering 21 goals and 33 total points in 16 regular season games.
Stewart's impressive form came following a spell away from the game after suffering a concussion while playing in the Elite League with the Guildford Flames.
His 84 regular season games (21 goals, 22 assists) in the EIHL gives Stewart plenty of high quality experience that should help the Lightning kick on and pick up more points as the NIHL season progresses.
With the status of team captain Russ Cowley still unknown, Stewart could find himself slotting in on the top line with Cale Tanaka and Tomas Kana as his linemates, with the New Zealand dual-citizen capable of playing as a centre as well as on the wing.
The former Team GB international, with whom he won gold in the 2017 World Championships (Division 1B), is due to take to the ice this Saturday (9th November) against the Bracknell Bees at Planet Ice MK Arena.