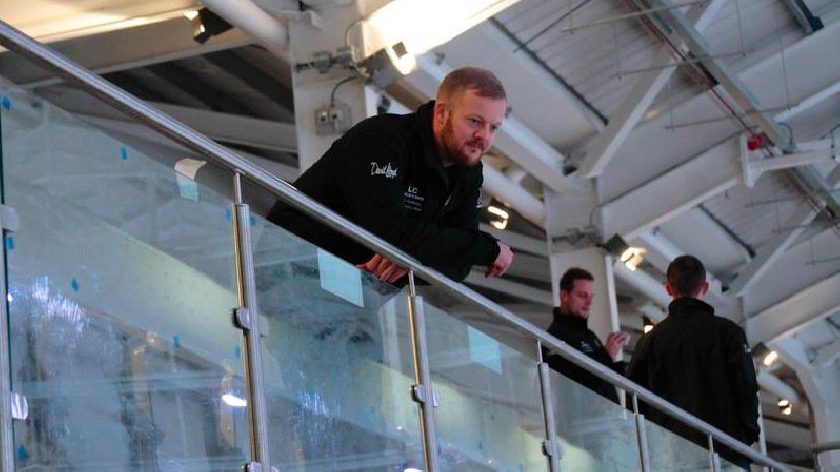 Image Credit: Jez Tibbetts
Milton Keynes Ice Hockey Club Ltd, the new ownership group of MK Lightning, have today confirmed that Lewis Clifford will remain as the head coach of the team.
With the Lightning now under new ownership, and having had their place in the new NIHL confirmed by the EIHA earlier this week, the group have worked quickly to ensure continuity - bringing in fan-favourite Clifford.
The players previously signed by Clifford are also expected to join him, with new contracts needing to be agreed after MKIHC became the new custodians of the team.
Claire Eason-Bassett, CEO of the new ownership group, commented on Clifford's decision to remain, saying: "This is great news for us and hockey in Milton Keynes, it demonstrates the continuity and commitment that we have to MK Lightning."
"We are confident that Cliff has the skills and experience to deliver in the new division of the NIHL and we are excited to be working with him."
Clifford himself commented on the decision, saying: "It is great to confirm my position after a few weeks of uncertainty. The new group behind MK Lightning have moved swiftly and professionally to bring me onboard and we will be working together to quickly bring the players into the new organisation."
"It is great to now focus on the future, building a competitive team and preparing to play great hockey in front of Lightning fans next season."
Prior to the change of ownership, Clifford had snapped up a number of exceptional players for the 2019/20 NIHL season - including Lightning fan-favourites James Griffin and Leigh Jamieson, along with promising goaltender Jordan Lawday, ex GB veteran Russell Cowley and talented young Scot Callum Robertson.
If all previous signings join Clifford, then the team will have a strong starting point to build from and will be looking forward to what could be a very successful first campaign in the newly established second tier.