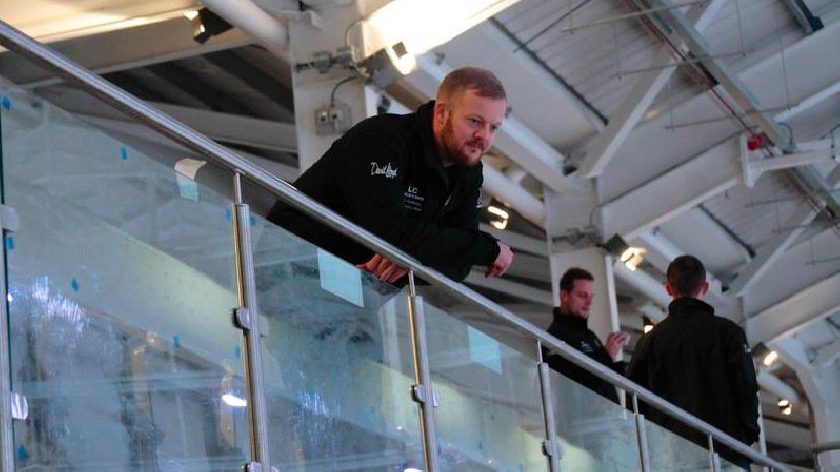 Image Credit: Milton Keynes Lightning Ice Hockey Club
The Smith Recycling Milton Keynes Lightning have today announced the appointment of Lewis Clifford as the team's new head coach.
In a move that will be sure to please fans, Clifford takes the reins at the club after a two-year spell with the Milton Keynes Thunder.
Cliff, as he's affectionately known, is a familiar face in Milton Keynes hockey, having served as assistant coach with the Lightning between 2011 and 2017.
He helped Pete Russell guide the team to league, cup and playoff success before the team moved up into the EIHL in 2017 and brings plenty of experience with him as the team moves into the new NIHL.
Clifford also came to the team's rescue a few times last season, with head coach Doug McKay's visa delay seeing the 36-year-old take control for a couple of games - with fans enjoying seeing him behind the Lightning bench once again.
Seeing him step up as the permanent head coach will no doubt please the fanbase after a disappointing final campaign in the Elite League and his experience in the second-tier should do the club well in their pursuit of building a championship-contending roster for the 2019/20 season.
Speaking to the team's official website, Clifford commented: "I'm delighted to accept the role as head coach of Milton Keynes Lightning."
"Obviously this is a very important time for the club with the change in leagues, the prospect of a different brand of hockey and a different set of players. It will be a challenge for me to assemble a team to excite the fans here in MK but that's exactly what I'm setting out to do."
He added: "Having been involved heavily with the club through the years, I believe I know what's needed to get the club back to where it needs to be - and to give our fantastic supporters a team they are proud to call their own."
"I've worked alongside two outstanding coaches here previously in Nick Poole and Pete Russell, and if I can even get close to emulating the success those two bought to the club I will be extremely happy."
He concluded: "The hard work starts now and I can't wait to get stuck into it!"