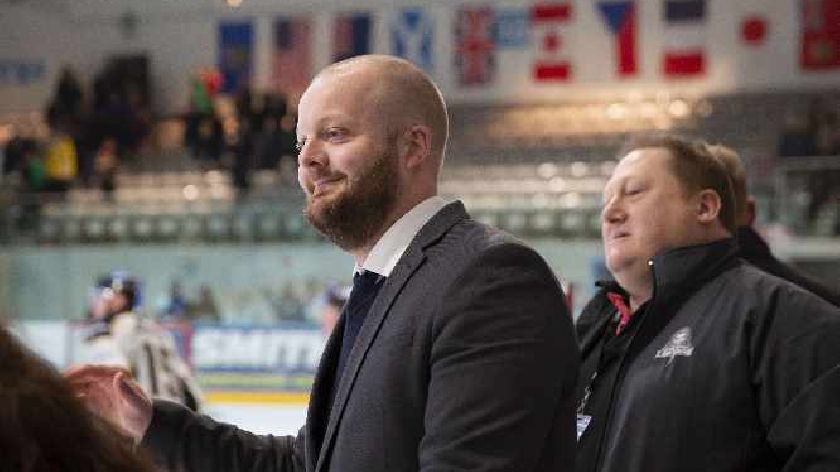 Image Credit: © Tony Sargent
Lewis Clifford, head coach of the Smith Recycling Milton Keynes Lightning, provided comment on recruitment for the team's new season.
To date, Clifford and the team have confirmed 16 signings ahead of the new NIHL National season, with just three more to be announced - likely over the next three weeks.
After early struggles before a strong resurgence last season, Clifford will be keen to have a team ready to compete from the get-go and his approach to his signings has shown a clear intent to push for silverware when hockey eventually returns.
He has brought back key contributors to the team's successes from last season, while also adding players to real quality on both sides of the ice that will be able to push them forward, putting them in a stronger position to compete.
Commenting on his signings this off-season, Clifford said: "Overall the team is nearly complete, we are looking strong in all the right areas."
"Consistency is key for me this time around and the turnover percentage within the playing staff is small, but all the new signings bring something to the team that we were lacking or in need of increasing."
Edgars Bebris is the only player that fans will not be quite so familiar with entering the new season, with the Latvian-born forward joining from the Swindon Wildcats after many years playing in the English leagues, spending time with the Peterborough Phantoms, Sheffield Steeldogs and even the EIHL's Coventry Blaze.
Others, however, such as forward Bobby Chamberlain and defenceman Ed Knaggs, are already very familiar with both the club, fans and coaches and should hit the ground running when play eventually resumes.
Speaking of those signings, Clifford commented: "Ed Knaggs and Bobby Chamberlain are guys I've coached before and I know how they work and how they will benefit the team, whilst Eddie Bebris is one of the premium forwards in the league and will have an offensive impact for us night after night."