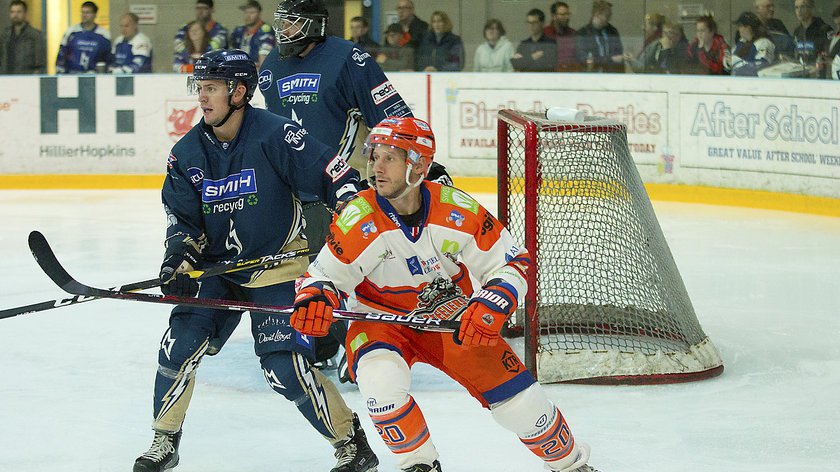 The Milton Keynes Lightning have announced that popular defenceman James Griffin has re-signed with the club.
The 26-year-old right-handed blueliner returns to the club for a fifth consecutive season, being the longest tenured player on the team once again.
The British defenceman plays a hard, gritty game that excites fans and his forechecking ability even saw him play a few shifts on offence last season - flexibility that could prove useful to new head coach Lewis Clifford.
Griffin now becomes the sixth and final original signing by Clifford to re-join the club after the recent change in ownership - with all future signings now being new players.
Speaking of Griffin's signing, coach Clifford said: "Obviously I am delighted to have Griff on board for next season and I'm looking forward to working with him again after enjoying a successful period together in the old EPL."
"Griff is a guy who any team in the league would be ecstatic to sign, he is an outstanding defenceman, plays extremely hard every night and his skating ability and natural sense of positioning and timing makes him very hard to beat."
Griffin himself, speaking of his decision to return to the club, commented: "The fan base here is so special and it's amazing to play in front of crowds like that - the Lightning fans back the team on the ice no matter what. It's very special to have the chance to play in an atmosphere like that."
"There are some excellent signings and more lined up and I genuinely believe Lightning will be a competitive outfit. With the crowd behind us, I don't see any reason why we can't be challenging for a trophy next season."
"It's a pleasure to be back at the Lightning for another season."