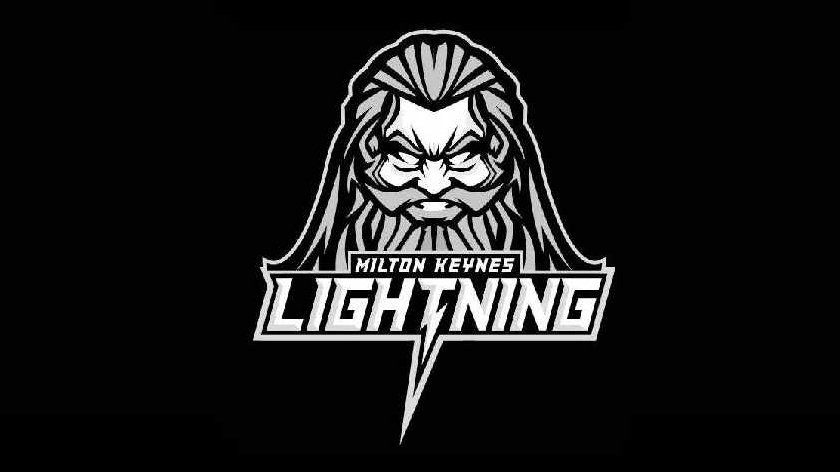 The Milton Keynes Lightning today announced the signing of Hallden Barnes-Garner, another prospect to have progressed through the local hockey system.
The 21-year-old Milton Keynes native has spent the past three seasons playing for the Rightmove Milton Keynes Thunder under current Lightning head coach Lewis Clifford and now joins the NIHL Nation side along with him.
After starting his career with the local MK Storm youth teams, Barnes-Garner also had spells with the Slough Jets youth clubs before taking his talents abroad, playing junior hockey in both Austria and Slovakia before returning to his home town.
Barnes-Garner now joins the Lightning after making 78 regular season appearances in men's hockey with the Thunder - tallying 17 goals and 21 total points.
Speaking of his latest signing and his overall approach to building his squad, Coach Clifford said: "Hallden is a player I know well."
"I coached him as a junior here in MK and he has played for me the past 2 years whilst I have been coaching Thunder."
"At 21, Hallden is still a very young man with a lot to learn, the biggest positive is that he fully appreciates this, listens to everything he is told and works hard every time he comes to the rink."
He added: "My approach has been to build a team with a diverse set of strengths and a mix of backgrounds across it."
"You'll see that we have brought back some experienced Milton Keynes hockey stars who will provide leadership and stability on and off the ice and a set of younger guys who are bringing great energy to the team."
"Half our roster is less than 22 years old, but have played 330 games between them last year alone. They are hungry for success and motivated to be playing significant hockey roles, and will see the older guys as role models but will contribute in their own right."
He continued: "Many of the squad are known to MK fans and that's why players want to play here because they know what an incredible atmosphere it is."
"It's worth remembering though that we really were starting from a clean sheet with only Harry and Griff as MKL returnees, so the balance of MK known vs. MK new is an important one to strike."
"In order for the team to work, we need a lot of different ingredients and types of player and Hallden brings several of these required attributes."
"He adds toughness to our line up, he has a good touch around the net and I know he has been working hard this summer to get himself ready to play."
"He knows what his current role is on the team and he is willing to do whatever is asked of him to grasp every opportunity that comes his way to increase his role and move his way up the line-up."
He concluded: "Hallden is a role model to today's Storm players that if you work hard, you can make it to the top level in MK hockey and we're delighted to have him on the team."
Speaking of joining the Lightning, Barnes-Garner commented: "I am delighted and very excited to sign for MKL. I grew up watching them and always said one day I want to play for them and it's turned to reality."
"I can't wait to play in front of the amazing fans and look forward to challenging for some silverware to bring back to the fans."