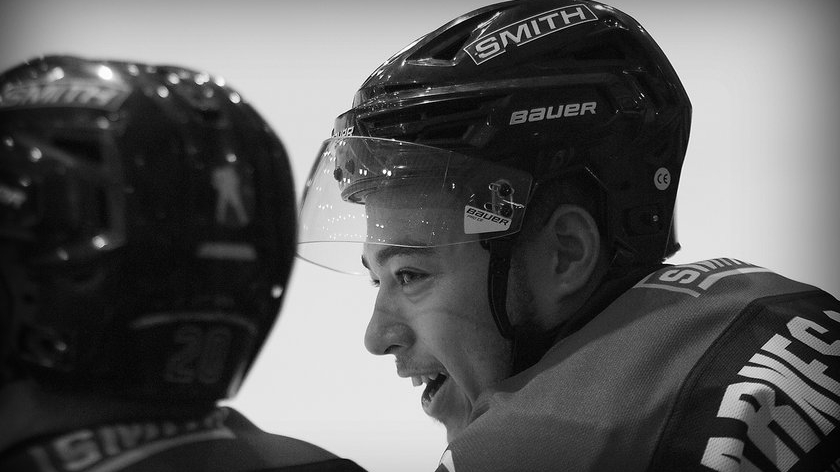 Image Credit: © Tony Sargent
In keeping with the theme of continuity, the Smith Recycling Milton Keynes Lightning have today announced the return of Hallden Barnes-Garner for the 2020/21 season.
The 22-year-old Milton Keynes native returns to the Lightning for a second season in the NIHL National, having featured in 42 games for Lewis Clifford's side in the 2019/20 campaign.
The physical forward scored one goal for the Lightning last time out, coming in Liam Stewart's debut against the Bracknell Bees in November, a day that saw the team honour Remembrance Day.
Barnes-Garner, who plays a disciplined game despite his physicality, registering just 20 penalty minutes last season, will don the #41 jersey once again for the Lightning when the team takes to the ice again.
Speaking of the young forward's return, Clifford commented: "Halds is one of the best team guys you could wish for. He is loved by his teammates and always puts the team before himself."
"It's a strange offseason but I know [he] is working hard on his game as best he can without access to the gym or rink, and I know he will come back pushing for a bigger on-ice role on the team next season. There is no doubt in my mind that he can achieve that."
"I'm more than happy to have [him] on the team. He's a great guy with a great attitude and it's easy to forget he's still only 22."
He concluded: "I coached him here when he was a youngster before he went elsewhere for a few years and I'm happy to keep working with him now."
Speaking of his return to the club, Barnes-Garner said: "I'm delighted to be re-signing with Lightning."
"I feel like there is a lot of unfinished business and after speaking with Cliff, I think that this roster has the potential to do some very special things and make the fans proud."