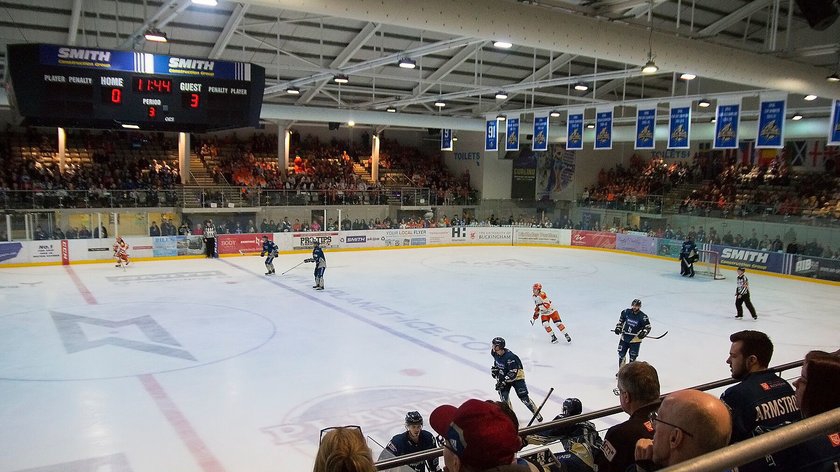 Image Credit: © Tony Sargent
Young goaltender Jordan Lawday has become the second player to re-sign with the Milton Keynes Lightning under new ownership.
Lawday, 20, follows in the footsteps of head coach Lewis Clifford and veteran British forward Russ Cowley in re-signing for the club, having been Clifford's first signing under the previous owners.
The Basingstoke native is a truly promising talent between the pipes and was a part of the Cardiff Devils organisation for the past two seasons, playing for the Cardiff Fire and Milton Keynes Thunder on two-way contracts.
This season, however, Lawday will play solely for the Lightning and looks set to be the team's starter in the newly established NIHL.
In 39 regular season games for the Thunder, Lawday posted a respectable .914 save percentage despite his age and helped Milton Keynes' second team reach the playoffs.
Speaking of his new signing, Clifford commented: "It is great to confirm that Jordan has joined the new organisation. Having signed him after his outstanding performance for me last season with Thunder, I am pleased that he sees his future with the new MK Lightning team."
"Jordan is young and full of ability with fantastic future potential. As I have said before, he is extremely hard working and shows great dedication to his craft."
"I really think that the Lightning fans who don't already know what he's all about will love him and what he brings to the team."
"It's a great advert for the team I am building that when I speak to potential signings and tell them that Jordan is going to be the goalie, every player says that's a great signing and that they would be happy to play for a team with him in the net."
Speaking of his decision to re-sign with the club, Lawday commented: "It is great to be joining Cliff again after the recent uncertainty."
"Having played for Cliff last year, I have a lot of respect for him and fully expect that we will have a competitive Lightning team for the new season."
"I am really looking forward to playing in front of the Lightning fans and experiencing their loud, passionate support home and away."