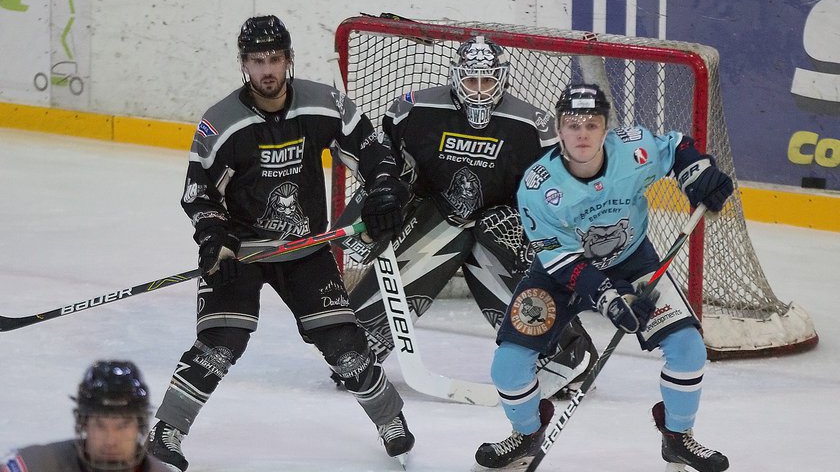 Image Credit: © Tony Sargent
The Smith Recycling Milton Keynes Lightning have today announced the return of popular defenceman Ross Green.
The 28-year-old blueliner is one of the most recognisable faces in Milton Keynes hockey, having played his entire career in the town, including long spells with both the Lightning and Milton Keynes Thunder, having worked his way up through the youth system.
A former Great Britain junior international, Green returned to the Lightning after a three-season spell with the Thunder, registering a goal and 12 assists in 42 regular-season games.
A versatile player, Green is a reliable player in all situations, with his strengths largely shining through at even strength and on the penalty kill. While he is not usually offensively-minded, he spent some time on the team's power-play during the 2019/20 season.
Last season saw Green play his 400th game for the club and his return to Lewis Clifford's side will be viewed positively by the fanbase.
Speaking of the defenceman's return, Clifford commented: "It's great to have [him] back on the team, a guy who knows exactly what it means to be an MK Lightning player and another one of our homegrown crew."
He added: "I have known [him] pretty much since he first put on a pair of skates and seen him develop both as a player and a person over the years. He is a credit to all his coaches over his career but of course even more so, his family."
"As a defenceman, he can play in any situation, 5 on 5, on the PK and also last year he had time on the PP and showed he is capable wherever we put him at any time."
He concluded: "[He] is a guy whose first thought is always what is best for the team. I have said it before and continue to say it, you can't have too many guys like that on your team. I'm looking forward to seeing him wearing his number 21 jersey again when the season kicks off."
The man himself is delighted to be back for another season with the Lightning, commenting: "I'm really excited to be back with the Lightning and pulling on the shirt for another year. Like the whole organisation, I was really gutted with the way the season played out, missing out on the opportunity to compete for some silverware."
He added: "From my conversations with Cliff and knowing the team he is putting together, it was an easy decision for me. They're a great group of players on and off the ice and I'm confident that we will be challenging for more trophies this coming year."