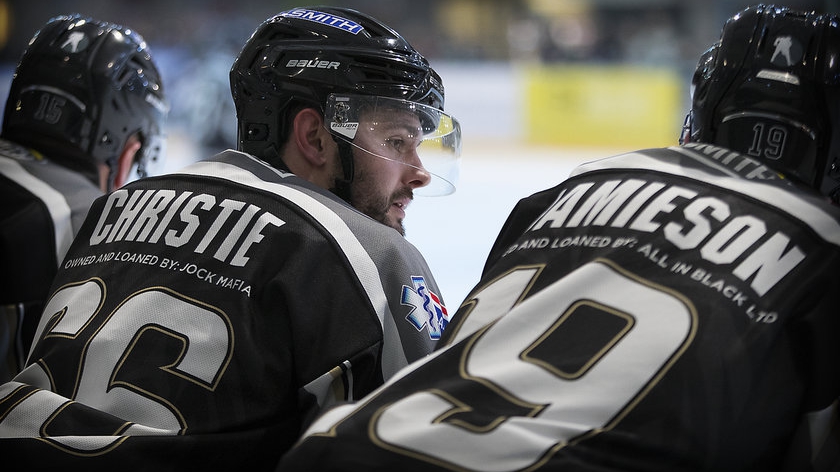 The Smith Recycling Milton Keynes Lightning have today announced that defenceman Lewis Christie will be back for another season with the club.
The 30-year-old right-handed shot well-known among hockey fans in Milton Keynes, having first played for the Lightning during the 2008/09 season, a year in which he also represented Great Britain at the World Junior Championships (Division 2).
Since then, the Edinburgh native has racked up 485 regular-season appearances for the Lightning, scoring 12 goals and providing a further 92 assists - primarily providing the team with a strong defence-first mentality and physicality.
He featured in 29 games for the then-Lewis Clifford coached Milton Keynes Thunder during the 2017/18 season before sitting out the following year, only returning to the Lightning when the team were in desperate need of some injury cover.
After shaking off some rust, Christie proved to be one of the most reliable and consistent players along the blueline and remained with the club for the rest of the 2019/20 season.
Now, he will suit up for his 11th campaign in Lightning colours, once again donning his iconic #66 jersey, adding to the already strong defensive corps being assembled by Clifford.
Speaking of his return to the club, Christie commented: "We have a really solid team this year so I am really looking forward to playing for the team. After 11 years with the club, it was an easy decision for me to make to sign with MKL."
"I'm hoping that this season can start as soon as possible in these uncertain times and we can get a chance to win some silverware!"
Speaking of Christie's re-signing with the club, Clifford said: "Lewy is ever-dependable, he eats up ice time 5 on 5 and even more so on the penalty kill and does all the little bits in the D zone that you need as a team but go largely unnoticed to people outside the team.
"His teammates know exactly what he brings to the team and how effective he is in our end."
"Lewy came back to help us last year when we were short and wasn't in his usual game shape as he wasn't expecting to play and he still never missed a step."
"This summer he's been working hard to get himself back into game shape and I'm sure we will see the benefits of that once the season commences."
He concluded: "I'm really happy to have Lewy back in an MKL jersey for next season."