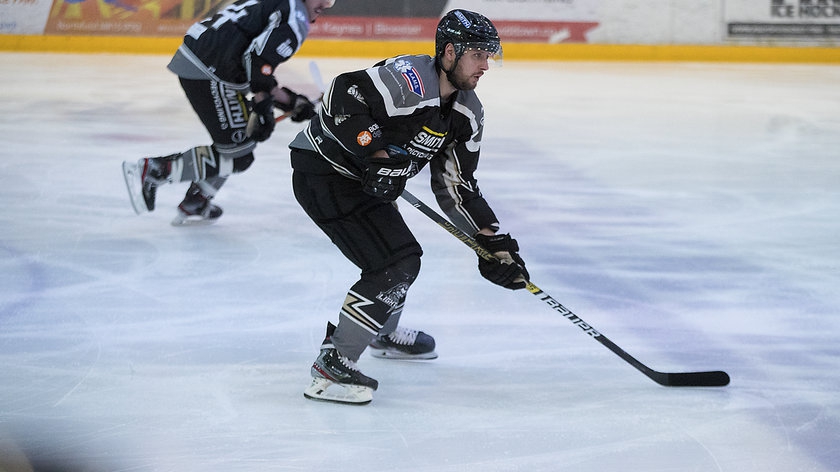 Image Credit: © Tony Sargent
The Smith Recycling Milton Keynes Lightning have today announced that Czech forward Tomas Kana will return to the club next season.
The 32-year-old winger, selected in the second round (31st overall) in the 2006 NHL Draft by the St. Louis Blues, has played at all levels of the game, including a six-game spell in the NHL with the Columbus Blue Jackets.
By the end of the 2019/20 NIHL season, he finished as the Lightning's top points producer - contributing 30 goals and 68 total points in just 49 regular-season games.
Standing at 6-foot, 205lbs, Kana uses his physicality well in all three areas of the game, being a proficient points producer while also playing a reliable defensive game.
Now that Kana has returned, he joins Robin Kovar as the Lightning's two designated import players for the 2020/21 season and will once again play a key role for head coach Lewis Clifford's team.
Speaking of his latest signing, Clifford commented: "TK has played at the very highest level in the world and he brings so much experience, know how and quality to our locker room."
"Re-signing [him] was a no-brainer for me. Not only was he our top points scorer last season, he accomplished this whilst being an unreal presence in all 3 zones."
"[He] could have scored more goals and more points if he was out for himself and his personal stats, but he always prioritises the team and is willing to play a solid 60 metre game, he kills penalties, blocks shots, plays with a physical edge and is also capable of exploding offensively and scoring in a variety of different ways."
Clifford added: "Signing imports can often be a gamble if you don't know them, so I am delighted that we have 2 imports we know, like, trust and who want to be here and win in an MKL jersey."
Speaking of his return to the club, Kana himself said: "I'm honoured to be back with MKL. From the first day in the club I've felt at home and I am very happy that I can continue here."
"Our goals do not change and they are still the highest and that is to win for MKL and all our fans the title. It is amazing to be back home in MK."