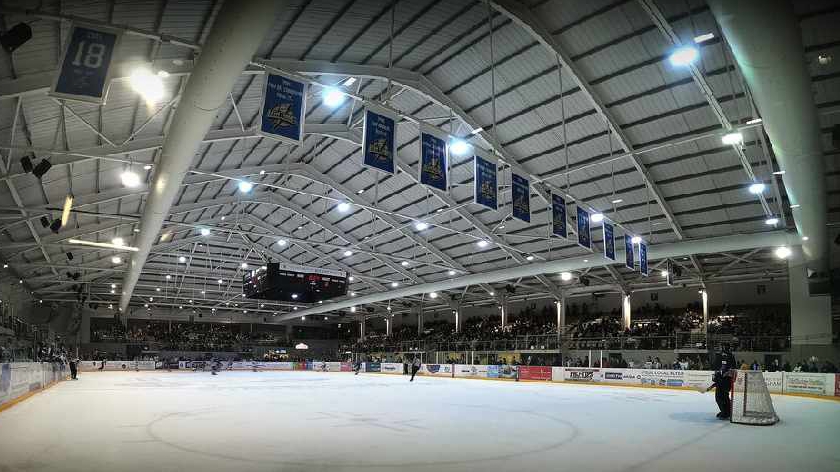 The Milton Keynes Lightning have today announced that club legend Grant McPherson has returned to the club after more than two years away.
The 32-year-old Scottish forward is well-known and much-loved by fans of the Lightning after spending over a decade with the club, making 472 regular season appearances in the old EPIHL.
Three seasons have passed since McPherson last played regularly for the Lightning and he has since become one of just three players to have had his jersey raised to the rafters.
His #9 banner sits alongside former teammates Adam Carr (#18) and Nick Poole (#91).
Since leaving the Lightning, McPherson played sparingly for the Milton Keynes Thunder and looked to be getting back into a groove before suffering a season-ending injury in 2018/19.
Head coach Lewis Clifford, commenting on the return of such an important figure in the Lightning's short history, said: "G needs no introduction to the MK Hockey Community. There is a reason why his shirt has been hanging up in the rafters for the past 2 years, an honour only two others have received from this great club."
"He brings so much to the table, whether it be his never say die attitude on the ice, his absolute commitment to winning every game he plays or his leadership in the room. He is a born winner and a guy who loves to battle and compete."
He added: "The last 2 years when G has been playing for me with MK Thunder, people have seen that he has more strings to his bow than the ones he's best known for. He can play in all situations and he will do absolutely anything that is asked of him for the betterment of the team."
McPherson himself commented on his return: "I am absolutely delighted to be back. Having had my number retired, I never thought this opportunity would arise again, but when Cliff told me he wanted me to be a part of his team, I can honestly say I felt like a kid at Christmas!"
"Everyone knows how much the Lightning means to me and to be able to pull on that jersey once again and play in front of the best fans in the country is an opportunity I am very much looking forward to."
He added: "Cliff is signing what looks to be a very good team and I'm excited to play my part and pass on some of my knowledge to the younger guys."
"I believe we have got the right mix of youth and experience to bring success back to the Lightning, which is something our loyal fan base deserves."