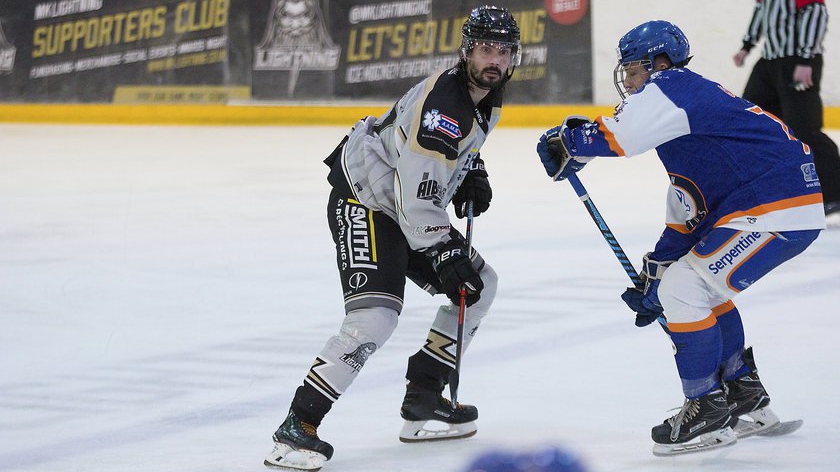 Image Credit: © Tony Sargent
The Smith Recycling Milton Keynes Lightning have tonight announced that Finnish forward Ari Narhi has left the club with immediate effect.
After spending his entire career in his homeland, Narhi joined the Lightning this summer and went on to score seven goals and register 12 total points in 18 regular-season games.
The club's official announcement thanked Narhi for his contributions to the team and wished him well in his future.
With one import departing, the Lightning have moved quickly to bring in a true veteran of the game, with 35-year-old Robin Kovar arriving on a trial basis until Christmas.
Kovar, who will wear the #30 jersey for the Lightning, has played hockey across the world and has 202 appearances in the old EPIHL under his belt, during a time where he scored 129 goals and had 313 total points.
The Czech forward started the season playing for the Bracknell Bees, scoring six goals and earning 11 total points in 12 regular-season appearances before departing the club.
Speaking of his latest addition, head coach Lewis Clifford commented: "We've seen what Robin can do across many seasons of strong performances in UK hockey, most recently when he played for Bracknell and scored an annoying number of goals against us."
"Our hope is that Robin can bring a renewed goal-scoring threat and help us convert more of the chances we are creating. His knowledge of the British game will be useful in helping him settle in quickly."
He concluded: "We've decided on a trial basis so that both myself and Robin can see if this is the right move for both of us. Speaking to him, he's highly motivated to make an impact, and as a personal trainer himself he's in the peak of physical condition."