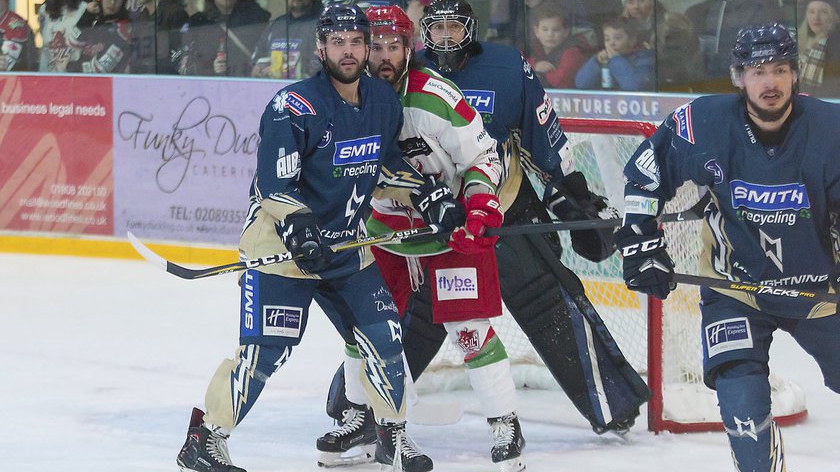 Image Credit: © Tony Sargent
The Smith Recycling Milton Keynes Lightning have today announced that American defenceman Clay Anderson will leave the club with immediate effect and return home.
The 24-year-old right-handed defenceman originally joined the Lightning after spending a season with the Aalborg Pirates, whom he helped clinch the Danish league title.
In 32 league appearances for the Lightning, Anderson earned one goal and nine total points but posted a -28 rating - despite playing plenty of minutes on the team's top power-play unit, alongside the likes of Tim Wallace and Robbie Baillargeon.
The official announcement from the team indicates that Anderson has had difficulties settling into life in the United Kingdom and has been released so that he may return home to the US with immediate effect.
This will see the Lightning drop to just five defencemen, with new signings still expected to be made, with the team due to play the Fife Flyers and Dundee Stars in back-to-back games starting tonight in Scotland.
Speaking on the team's official website owner Graham Moody commented on the latest development.
He said: "We wish Clay all the best for the future and he leaves with our thanks for his efforts in the first half of the season."
"Obviously losing a player at this stage isn't ideal but our player-coaches, Tim Wallace and Ryan Lannon, continue to work hard to strengthen the team as we push for a play-off place."
He concluded: "In the meantime, we know the rest of the team will pull together and give it everything they've got for our fans - and we hope to see a big, noisy attendance on Saturday night to cheer them on."
The Lightning's next home game comes this Saturday when local rivals the Coventry Blaze visit Planet Ice MK Arena.