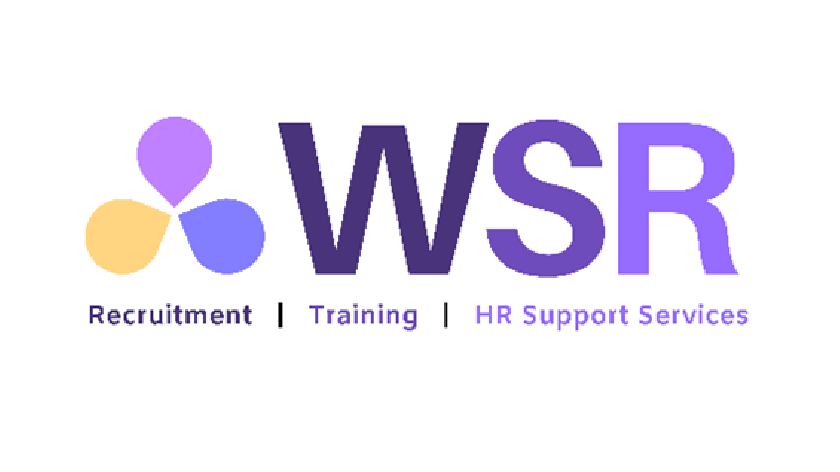 WSR are one of the most trusted and innovative recruitment agencies in and around Milton Keynes. Find out about their current vacancies here...
Since WSR's beginnings in 1997, their business has always been about building lasting relationships. WSR's experienced team really takes the time to listen and gain insight into what you want to achieve.
They treat every candidate and client with equal importance, investing time, effort, and expertise to make sure you are the 'perfect fit' for an organisation. The team aim to source those who will excel from their first day to retirement age.
Current vacancies in Milton Keynes
Project Manager - Salary: £45k + Car, Bonus + Benefits
Our client is one of the largest suppliers for the food and beverage processing industry and a wide range of other process industries. Approximately 18,000 employees in more than 60 countries contribute significantly to their success – come and join them!
They offer interesting and challenging tasks, a positive working environment in international teams, and opportunities for personal development and growth in a global company.
We are recruiting for an experienced project manager to Join the UK and Ireland Projects team to help support and deliver the current and pipeline projects.
This Role would ideally suit a Project Engineer looking to take the next step up in their career or a Project Manager looking to diversify and improve their knowledge base.
Logistics and Stock Operative - Salary: £25k - 27k DoE + Extensive Benefits
We are seeking a highly motivated Logistics and Stock Operative to join our client's successful team in Milton Keynes.
Our client brings together the traditional values of a family-run company and the international career development opportunities of a globally operating group.
Sales Support Administrator - Salary: Up to £28,000 DOE
We are seeking a highly motivated, target driven Sales Support Administrator to join our client's team in Milton Keynes.
Our client brings together the traditional values of a family-run company and the international career development opportunities of a globally operating group.
As part of the Service team, the responsibilities for this role are key to the day to day running and growing of the service business. Experienced in your field, and through this incentivized role, you will provide 'first class' service to a number of stakeholders including UK based customers and service operations.
IT Technical Support Engineer - Salary: £26,000 to £32,000 DOE
Be the first port of call for all IT support requests in the UK. Respond and provide first and second-line support across a range of hardware and software internally over several sites and remotely to staff and customers. Being hands-on in-person or via the phone/email, working together with the IT Manager to diagnose and troubleshoot IT issues, and implementing the appropriate solutions. Liaise with central IT in Germany raising tickets if required.
Assistant Account Manager - Salary: £25k to £28k DOE, Plus up to £8k Bonus
Are you a budding Account Manager who is driven, self-motivated and is keen on a career in sales? Do you have experience in sales, buying, marketing or finance and have a talent for building relationships?
Are you looking to work for a company that has a culture of inclusivity, development, and building trusting business relationships? Do you want to build a fulfilling and successful career with a company that has won the Employee Award for the 7th year running?
If you've answered yes to the above questions, then this could be the role you've been waiting for!
Salary of £25,000 to £28,000 DOE, plus performance-based bonus earning potential of up to £8000.

Hybrid working - 1 day working in office in Milton Keynes & 4 days working from home.

Full time hours – 37.5 hours weekly
Logistics Controller - Salary: £25k - £32k

The Logistics Controller main responsibilities:
Organisation and control of allocated logistics tasks, including compliance with health and safety standards, flexibility, and development of skills.

Training of new team members

Quality focus throughout all direct and indirect stages of the stores' process to achieve a quality product aligned with the customer's specification

Maintaining accurate information on the company's manufacturing system, and ensuring accurate recording of quantities, part identification, and part location.

Perform stock takes and cycle checks in line with company procedures.

Safe operation and compliance with daily maintenance of the company's forklift trucks
Customer Success Executive - Salary: £23,500 + Benefits + Hybrid
Our client has established a reputation for exceptional quality, delivery, and customer service coupled with the majority backing of one of the UK's leading growth Private Equity investors.
Due to continued success, our client is looking for individuals with a passion for delivering exceptional customer service, and a desire to succeed and progress within the business.
Keep up to date with the latest job opportunities at WSR here.