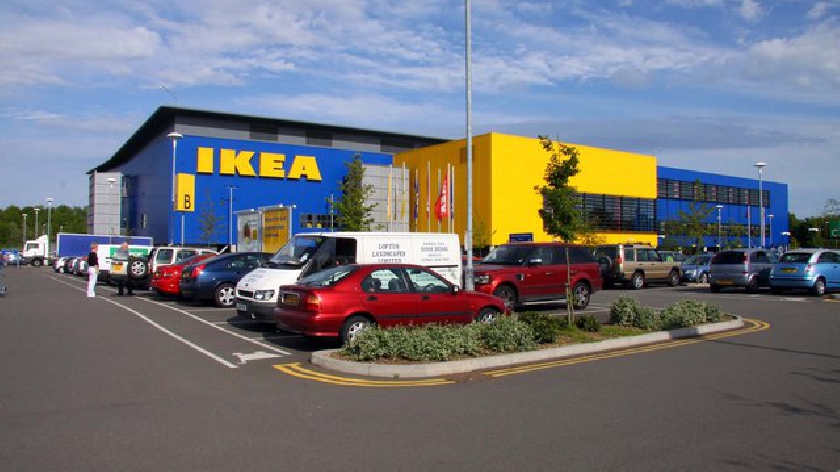 IKEA in Milton Keynes is currently recruiting for various job roles. Find out more information about the roles and how to apply here...
Commercial Restaurant Manager - For more information and to apply click here
IKEA is looking to welcome a Restaurant Manager to their IKEA food team at IKEA Milton Keynes.
Employment type: A competitive salary starting from £30,000. This is a salaried position working 39 hours, 5 days over 7. This includes working a variety of shifts (days & evenings) & alternate weekends.
IKEA is looking for someone to help deliver a taste of Sweden and a great customer experience with high quality, sustainable food. You will contribute to a passionate and friendly team to deliver a better everyday life for the many, while embracing change with a solution-orientated mindset. This is an extremely fast paced working environment and requires you to multitask, producing and serving food with regular heavy lifting.

As a person you are passionate about people, business, IKEA's purpose and continuously driving better performance and business growth. We are looking for someone who can help to grow the team through building IKEA Food and IKEA competence and leadership and empower co-workers to act on their own initiative.

In addition you will have strong leadership with around 3yrs leading a large team of around 40+ co-workers. The ideal candidate does not need to be from a food background however it is desirable that you come from a fast pace retail environment.
Customer Services Co-worker - For more information and to apply click here
IKEA is looking to welcome co-workers to join their Customer Services team at IKEA Milton Keynes.
Expected Starting Date: 1st April 2023
Salary: £10.90 basic hourly rate
Employment type: 24 hours working 4/5 days out of 7 and every 4th weekend off. 30hrs per week working 5 days over 7 with every 4th weekend off. Availability to work dayshifts along with evenings and weekends are required for these roles. Flexibility on availability to be discussed during interviews.
IKEA co-workers bring unique ideas and talent to work every day and IKEA offers a variety of benefits that suit their and their family's everyday needs.
Customer Relations Manager - For more information and to apply click here
IKEA Milton Keynes is looking to welcome a Customer Relations Manager to lead their customer service team at IKEA Milton Keynes.
Employment type: Full-time - 39 hours working 5 days over 7 including alternating weekends.
Competitive Salary starting from £41,000
You'll need experience of working in a management role for 3 years + preferably within a retail environment and responsible for leading leaders and large teams of 60+ co-workers. You're not only the Customers Relations Manager but are also part of the senior unit management team within the store.
All IKEA employees receive the following rewards:
• 15% co-worker discount & I-Benefits discount portal helping you save £100's on high-street retailers
• Free & Confidential Employee Assistance Program and Wellbeing Portal
• X3 Life Assurance, enhanced statutory pension contributions & interest-free loans
• Holiday on Christmas Eve & Christmas Day
• Family Friendly policies & benefits
• Commitment to your development throughout your IKEA career, starting on your first day
• Free parking and you can also enjoy a free hot or cold meal option every shift!
View more jobs that are available at IKEA in Milton Keynes here.