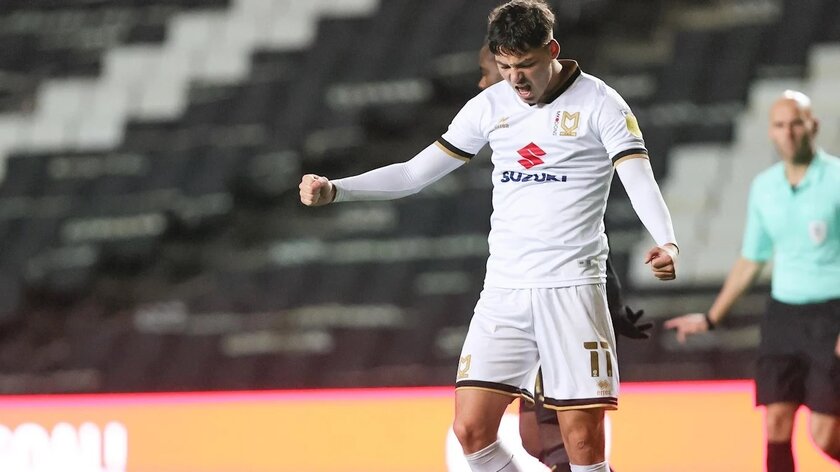 Walker in action against Wigan earlier this week | Image Credit: Milton Keynes Dons Football Club
Milton Keynes Dons boss Russell Martin explained that striker Stephen Walker is fine after he appeared to take a slight knock in the team's draw over AFC Wimbledon yesterday.
The 20-year-old loanee from Middlesbrough played an hour as the Dons claimed a point in a 1-1 draw against AFC Wimbledon on Saturday, being substituted for Carlton Morris during the match.
Prior to being taken off, the speedy striker appeared to have taken a knock that he was trying to shake off, but Martin explained that there's no injury worry and that the youngster was beginning to tire at that stage of the game, having played 68 minutes on Tuesday against Wigan Athletic.
When asked about Walker, Martin explained: "Yeah, he's fine. He just took a knock on his ankle. He felt good before the game but he felt really tired just before coming off."
He continued: "Again, it's just a lack of football. We had Carlton, who'd been ill all week and wasn't ready to play, and Joe [Mason] who's finding his way back after having a small injury."
"It's tough for these guys, who play such a demanding position for us, they have to go and press and just get in their positions quickly and be available for the guys at the back."
He concluded: "So, it's a tough position and he felt that towards the end, but he'll be fine."