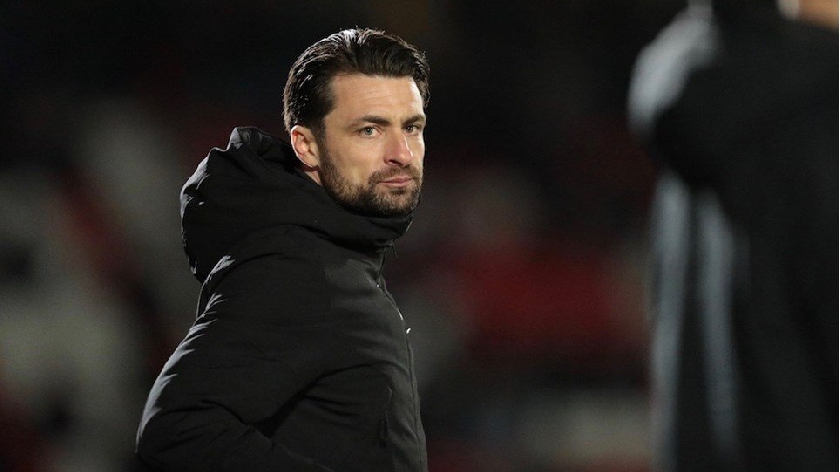 Image Credit: Milton Keynes Dons Football Club
Milton Keynes Dons boss Russell Martin has expressed his pride in his players after they earned all three points at home against Gillingham today.
Cameron Jerome and Carlton Morris scored for the Dons en route to a convincing 2-0 victory over visitors Gillingham at Stadium MK, securing the team's first win of the 2020/21 League One campaign.
Speaking to the media after the match, Martin spoke of how pleased he was with his team's efforts, particularly in the second half.
He commented: "Really pleased, I thought the boys were great. I thought the first half, strangely enough our performance wasn't as good as it has been the last few weeks, but we knew that Gillingham would make it really difficult."
"I felt we let them dictate how the game went a little too much, we didn't have as much control as I would've liked, but that's me being really picky."
"They did the ugly side of the game really well, defended the box fantastically, defended the set pieces really well."
"Gave away too many free kicks in dangerous positions no doubt, and then we scored and we got a little bit anxious, which I understand. I said that to the guys at half time, we haven't been in that position in the league."
He added: "I said at half time, they had a choice to make: whether they turned it into a game they can really enjoy, or it ends up like the first half and it gets anxious and becomes horrible"
"But, I thought they were brilliant, I'm so proud of the players for the performance they put in in the second half. I think we had four one-on-ones with their goalkeeper."
He continued: "[Gillingham] end up with one shot on target again, complete dominance in the second half and the end of the game is what they deserved."
"They deserved to enjoy the ball, they deserved to make the other team work for it and they got it back quickly."
"My only frustration is we didn't score more goals, I would've loved to have scored more, I think they deserved it but, again, that's me being really picky and being a bit demanding of the players."
He concluded: "It's the start, it's our first win, we're off and away and we need to make sure it's the start of something and that we keep that going and keep performance levels up."