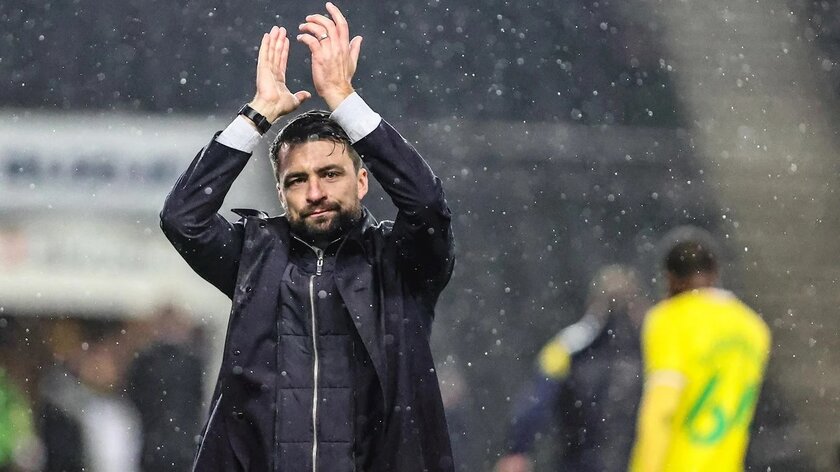 Image Credit: Milton Keynes Dons Football Club
Milton Keynes Dons manager Russell Martin has spoken about the team's performances so far this season, including their inconsistent play.
The Dons currently sit 18th in League One, with four wins, seven draws and eight losses in their opening 19 matches of the season.
Martin's side have often put in dominating performances against sides further up the table, with wins over Charlton Athletic and Sunderland, whereas fixtures against teams around them in the league, such as Saturday's loss to Plymouth Argyle, have been tougher.
Conceding early, along with how the team responds to this setback, has largely set the tone for the Dons' season so far, and the manager was asked about how the team can work to become more consistent.
Speaking at this morning's press conference, Martin explained: "The one thing we can't hide from, and the overriding thing that's really hurt us this year, is we've conceded first, and early, too many times."
"It's something we've really worked on and we've spoke about and I think we're really not that far away."
"On the whole, performances have been really good, there's been some outstanding ones and there's been a couple of poor ones but not too many at all."
"What's going to get us over the line and winning back-to-back games, and winning more consistently, I've got a real clear idea of what that's going to take."
He continued: "The players know my views on it, and they agree. We've had discussions about it but, first and foremost, it boils down to us being really present and really intense every single game."
"I think because of the way we play sometimes, I think people take for granted we're going to get control of the game and have most of the ball. It doesn't just happen; the fundamentals of football don't change, whatever style you play, whatever team you play."
He elaborated: "The fundamentals are hard work; you have to jump higher, hit harder than the other team, you have to show real aggression to get the ball back and when we do all of those things we're capable of some really spectacular performances and results."
"When we're not quite at that at the start of a game it's really hurt us, so we have to bring that really early on every game, which means maybe starting games a little bit differently."
"We did that against Peterborough, we started the game a little bit differently but the end of the game looks no different to any other; we dominated, made a lot of passes, we attacked pretty much the whole of the second half and we started the game quite differently to how we have done previously."
He added: "It's something we have to continue. We're at the start of our journey, really, it's a new squad, obviously been interrupted by Covid, so I feel like I'm a new manager all over again after last season."
"I said we need time, and I strongly believe in this group of players and what we're doing; that we'll not be where we are come the end of the season and we have to make sure we get results consistently."
"You have to win games and when we win, we have to follow that up with another win. It's something we haven't done, which is really frustrating."
He concluded: "So, I've got a clear idea of what it takes, so do the players, and hopefully they'll start showing that now."