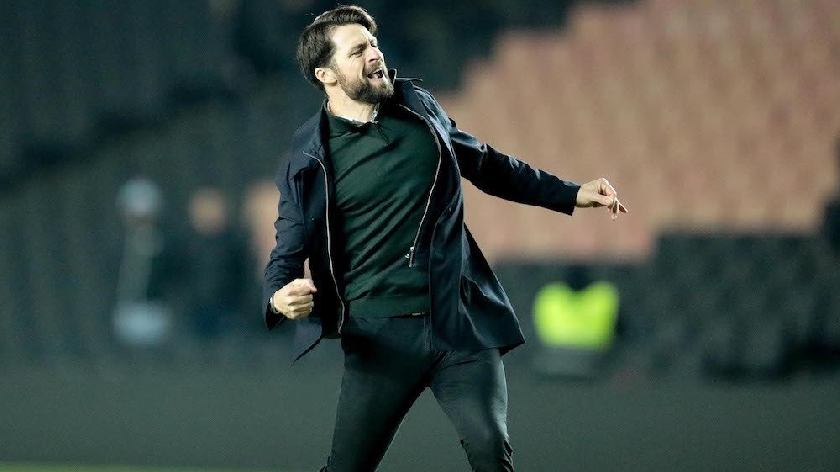 Image Credit: Milton Keynes Dons Football Club
Milton Keynes Dons will welcome fans back to Stadium MK next week and manager Russell Martin is excited for the occasion.
The Dons take on Premier League opposition when Tottenham Hotspur travel up the M1 to Stadium MK next Wednesday (28th July), in a friendly match that is expected to draw in a large crowd - with over 10,000 tickets already sold for the match.
It will be the first time a significant crowd will be at Stadium MK since the start of the first lockdown in March 2020, with just a couple of matches permitting heavily reduced numbers throughout the 2020/21 League One season.
Dons boss Martin regularly commented on the lack of crowds during last season, eagerly anticipating their return before the country was plunged back into a full lockdown over the winter period.
Now, the club will welcome a large crowd as they entertain a club with direct links to the Dons, with former youth product Dele Alli still a part of Tottenham's squad.
Speaking at this morning's press conference, Martin spoke of his excitement at crowds returning to the stadium as well as the opportunity the match presents his players.
He commented: "I'm excited because regardless of the opposition, I'm excited because we're going to have fans back in the stadium. It's going to be a good crowd."
"I went to watch a game last night. There was a crowd and it felt really nice actually. Strange, but really nice and hopefully we can get used to that and enjoy that for the rest of the season."
"It's going to be big for some of our players, because some of them haven't played in front of a crowd still. That's another hurdle some of them are going to have to overcome and try and enjoy."
He concluded: "Hopefully our players will be in a position where they can go and enjoy it, but also put in a performance that shows what we're about, what we want to be and that they can look at and be proud of."