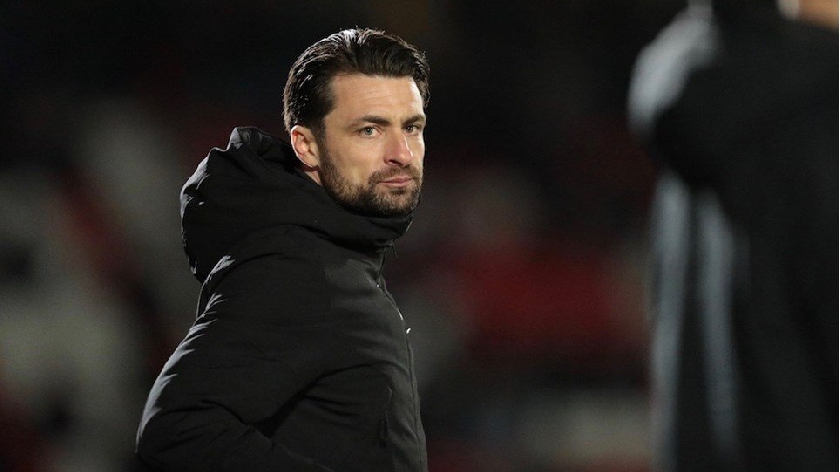 Image Credit: Milton Keynes Dons Football Club
Milton Keynes Dons have seen results improve in recent weeks and a large part of that has come thanks to manager Russell Martin's firm belief in his philosophy.
Martin has maintained throughout the season that this year is more of a transition as he and his staff look to build a team that can compete at the top end of the table in the near future.
The early stage of the season saw the Dons languishing near the bottom of the table as players adjusted to a new style, with many wondering when results would come after a number of impressive showings.
With players settling and a number of new faces brought in that appear to fit the Dons boss' playing style, things have improved greatly and the club continues to battle for space around the middle of the table.
The Dons' 2-2 draw with Sunderland was their third point in their past two matches, while the past six sees the team sat eighth in the league form table, with three wins, a draw and two losses earning the Milton Keynes club 10 points, with a +3 goal difference.
After the draw, Martin spoke about the team's recent form and how the slow start to the year is keeping them further down the table than they arguably should be.
He commented: "I wasn't aware it was that good at the moment, the form, but I think it makes it even more frustrating if I'm honest because we're paying for a slow start, but we're also showing what we're capable of."
"We're putting ourselves back into that pack just above us and it gives us a real chance to kick on."
He continued: "I've said before, to do that with the amount of injuries we've had, with new players coming in and the amount of change we've had is incredible really, it's testament to the guys."
"We are building something here. I said short-term there was going to be a bit of pain, we've experienced some, we might still experience some because there's been so much change, but long-term we're trying to build something that we will have success with."
He added: "I think we're starting to show that, we're starting to show at times what kind of team we can be and we have to keep building, keep improving and keep striving for improvement."
As with all teams that go through a run of poor results, the temptation to change philosophies and styles in return for short-term results can sometimes rear its head.
For Martin, however, he has remained firm in the way he wants to do things at the Dons and has stuck by his philosophy.
Speaking on this, Martin explained: "When I took the job, I always said I want to do it my way and how I see the game, how I want my team to play. I want to enjoy watching our team."
"I'm very fortunate to have so many good people around me; Luke Williams, Dean Thornton, Liam Sweeting, all the guys here."
"The staff here, the group that we have have been incredible supporters of it. They've never wavered in their belief in it."
He added: "It's taken a lot, at times, for me to really dig deep and have a look and if you listen to other people it would've been really easy to go away from it, but then what's the point?"
"I don't want to stand there, watch my team and not enjoy them and not feel connected to it."
"I think, if you speak to a lot of other managers who have been in the job, when they have external pressure and voices and they end up going away from what they really believe in and what they want, it becomes really difficult then to ever go back."
He continued: "As I've said all along, the fans have been incredible with their patience. There's been some tough times already, but I was aware of that and I'm emotionally with the players, with the group of staff we have, but I don't get emotionally attached to results."
"I look at performances, we analyse and we follow a process that we really believe in and ultimately we have to believe that it will work."
"Whenever I leave this club, and hopefully it will be in a very long time to come and after lots of success, I will leave it knowing that I've done it in the way that I wanted to, in a way that I saw fit and in a way that I've really enjoyed and believed in."
He concluded: "Time will tell, but hopefully that will be successful for us."