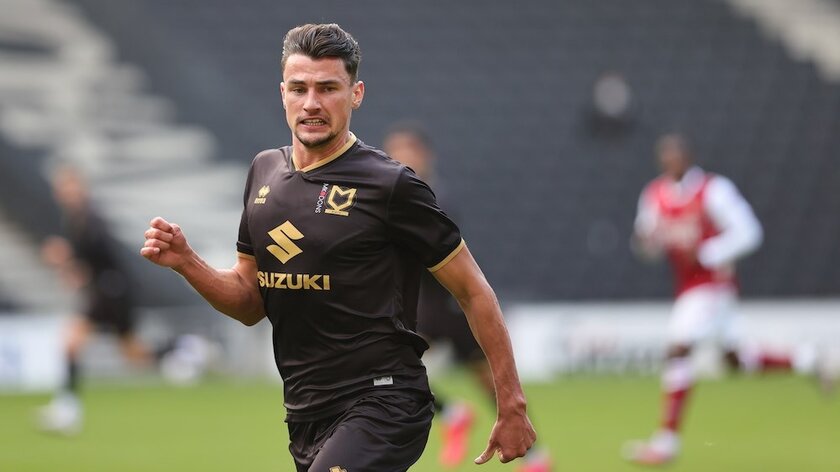 Image Credit: Milton Keynes Dons Football Club
Milton Keynes Dons today announced another departure from the club in the form of defender Regan Poole.
The 22-year-old, who has played regularly at both centre back and right back during his 19 months at Stadium MK, has signed for Lincoln City for an undisclosed fee.
After starting the season as the Dons' preferred right back, Poole found himself increasingly out of the starting eleven with the emergence of Matthew Sorinola, who can play on either side, as well as the recent arrival of Ethan Laird on a loan deal.
Poole originally joined the Milton Keynes club on a free transfer back in June 2019 and has made over 50 appearances under Paul Tisdale and Russell Martin.
Speaking of the Wales Under-21 international's departure from the club, manager Martin commented: "We were made aware of the interest in Regan a while back."
"Regan is a really good pro, whose attitude and application is fantastic, so when he expressed a desire to leave, it was only right we gave him the opportunity to explore the option."
"From our point of view, we've managed to secure a good financial deal for somebody who we don't see playing regularly."
He concluded: "We wish him all the very best but our focus is now on replacing him, and that's something we've been planning for, given the lengthy interest there has been in him."