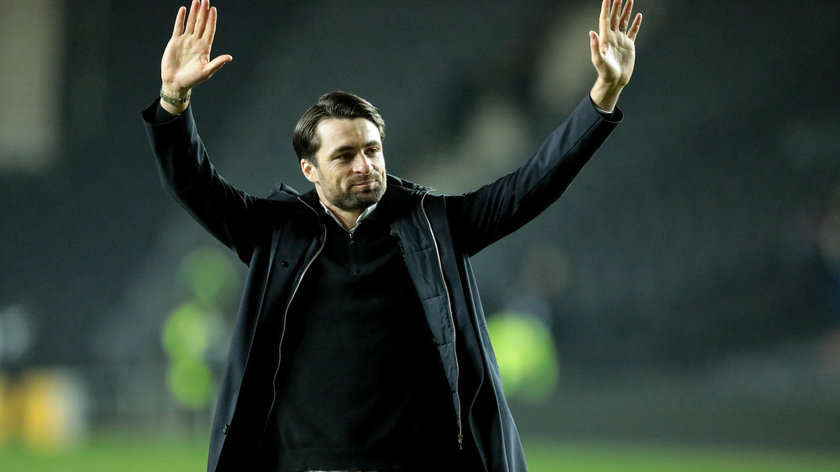 Image Credit: Milton Keynes Dons Football Club
Milton Keynes Dons chairman Pete Winkelman has heaped praise on manager Russell Martin as he reviewed the club's 2019/20 season.
The Dons finished the season in 19th place after League One teams voted to curtail the season, seeing them secure their future in the third tier.
Mr Winkelman shared his views on the team's season as a whole and his confidence in Martin's ability to take the team forward during his interview on MKFM's Fans Forum this past weekend.
Speaking of the team's season as a whole, Mr Winkelman commented: "Last season is definitely a season I want to forget but one amazing thing happened – hiring Russell Martin. He has delivered everything that I hoped he would."
"We gave him a really hard task. He had to take over a team that was in the relegation zone and had completely lost its confidence, with strikers that still weren't back."
"He had to change completely the way that we played, to bring us back to the Milton Keynes Dons identity and our philosophy. I think Russell is a serious manager and I'm really excited to see what we can do next year."
Speaking of what needs to be done moving forwards, Mr Winkelman explained: "My task is to make sure that I can get as many as the players on his list as possible to give us the best fighting chance of going back up the table."
"I've got great confidence in him being able to get us back to what MK Dons has been about since Paul Ince in 2007. We are a dynamic, football-playing team."
"We want to be a very entertaining and exciting team to watch. We want to improve our players and increase the value of our players. It's been great to get back to that."
"Russell is getting us back to that Milton Keynes Dons way. There is a Milton Keynes Dons way and our supporters know what that looks like and it what it can look like at its best."
He concluded: "He wants to get us back to that. It was that belief that made me give him the job after ten minutes of talking to him. Even in bad times, there is always some good things to come out."