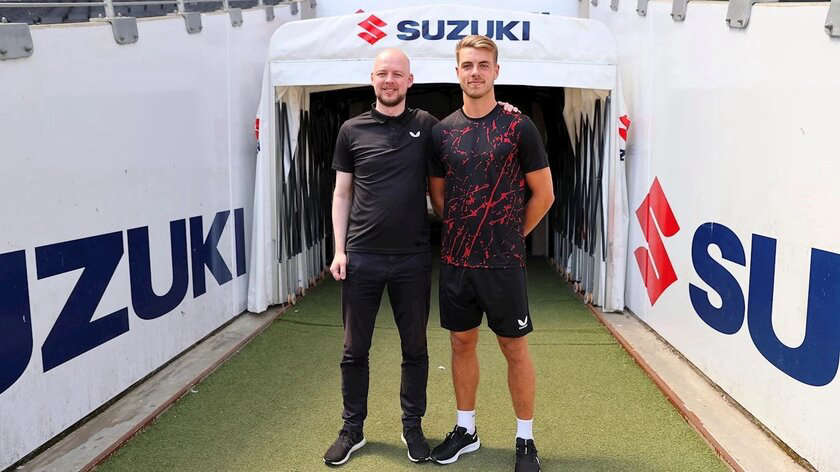 Image Credit: Milton Keynes Dons Football Club
Milton Keynes Dons have won the race to sign out-of-contract Gillingham defender Jack Tucker.
The 22-year-old centre back was highly sought after this summer after the Gills were consigned to relegation last season, with his contract set to expire on July 1st.
The Dons, who were so close to claiming automatic promotion last time out, have won the race to land the talented Englishman - who was named Gillingham's Young Player of the Season in four out of the last five seasons.
Tucker, who officially joins once his contract expires and the two clubs negotiate appropriate compensation, brings with him a wealth of Football League experience despite his young age - with 137 total appearances for the Kent club under his belt.
Speaking of joining the Dons, Tucker commented: "I'm delighted. I definitely feel like MK Dons is the right place for me to develop my career further."
"I met with the Head Coach and Liam Sweeting and they sold the Club to me, which is impressive in itself. They showed real enthusiasm to bring me here and that, along with the ideas they had for me, made me really want to come here."
"I followed how MK Dons did at the end of last season and the Club had an impressive campaign."
He concluded: "I have played MK Dons a few times and I know how tough they make it for other teams so I'm looking forward to being on the right side of that from now on."
Sporting Director Liam Sweeting also commented: "Jack is an excellent signing for the Football Club and someone we have been keen to bring here for a long time."
"He is, first and foremost, an excellent professional and has the type of characteristics we look for to represent MK Dons. On the pitch he is another player we feel has huge potential to develop further within our culture, under Liam's guidance and within our style of play."
"I look forward to helping him settle in Milton Keynes and seeing him at Stadium MK soon."
Head Coach Liam Manning added: "Jack is somebody who we have been after for some time and we are delighted to have been able to bring him to the Football Club."
"He has the attributes, physically and technically, that what we want from a player in his position and we saw that first-hand when he played in a midfield role against us in January. His personality is also a perfect fit for the culture we continue to establish here at the Club."